Jeep Dealership
If you are shopping for a Jeep in the Costa Mesa area, look no further than Orange Coast CDJR to experience the very best in value, selection, and customer service. Orange Coast CDJR has a wide selection of cars, trucks, and SUVs in their inventory. Whether you are looking for a new vehicle or a used or certified pre-owned car or truck, only the best customer service awaits you. With top notch customer service, a commitment to the community, a great selection, and flexible financing, our Jeep dealership will get you into the vehicle you need fast.
Why Orange Coast CDJR?New VehiclesSpecial Offers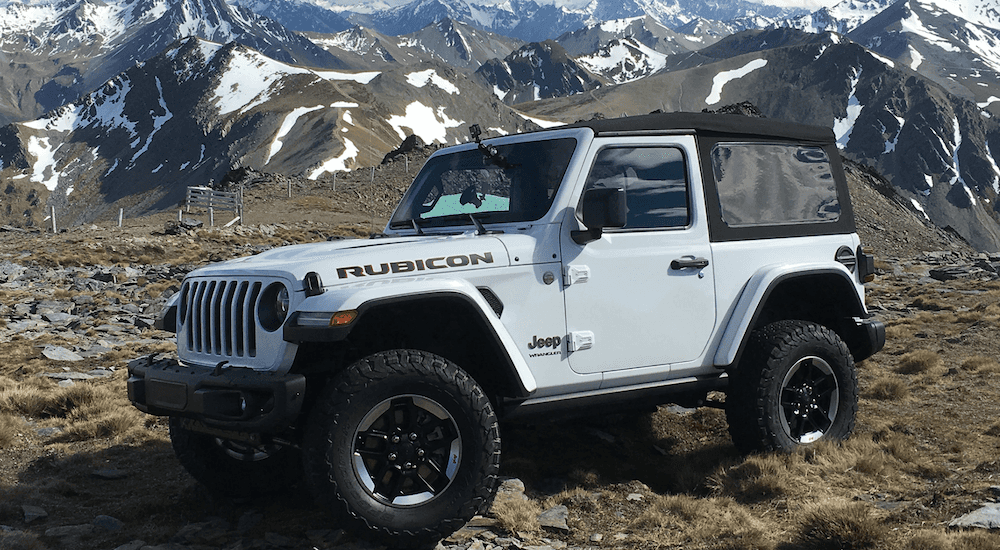 What We're About
At our Orange Coast Jeep Dealership, we are proud to be a member of the teams who sell Chrysler, Jeep, Dodge, and Ram. To give the very best to our employees and our customers we function within six core values:
Loyalty:
We have a commitment to carry out our company's goals and mission.

Integrity: We keep and perform under the highest of moral standards – striving to be honest and fair in every action we perform at the dealership.

Teamwork: We create an environment at our dealership that helps to support everyone so each individual can best achieve their goals while propelling the whole team forward.

Innovation: We have a desire and a drive to stay on top of all that is new in the automotive industry so that we can give our customers the very best of what is available.

Training: Our training process helps develop skill sets that help our employees achieve their goals within a team-forward environment.

Consistency: We create an environment that makes it easy for us to put our goals into action.
Inventory
New Vehicles
As a proud Jeep dealership, we carry a huge inventory of new, used and certified pre-owned vehicles. Of course, we carry the top models of Chrysler, Dodge, Jeep, and Ram, such as:
Chrysler 200 and 300 Sedan
Dodge Durango, Caravan, and Journey
Jeep Cherokee, Renegade, Wrangler, and Patriot
Ram 1500, 2500, and 3500 Trucks
Used Vehicles
We also carry a large selection of used vehicles in our inventory, including a nice selection of vehicles under $15,000. When you are buying a pre-owned vehicle from Orange Coast CDJR, you can be sure you will get a fair, no-hassle price. We use third-party services, like Kelley Blue Book and autotrader.com to assure you that you are getting an industry standard fair price for your vehicle of choice. We also provide you with a carfax report for every pre-owned vehicle you purchase with us. We start by only selecting the very best pre-owned vehicles out there.
Next, our pre-owned vehicles go through a detailed inspection process and are then test-driven by one of our staff technician experts. We follow all of that up with a 3-month, 3000-mile Powertrain Warranty on each of our pre-owned vehicles. We also offer value-priced extended service contracts designed to meet your needs. Orange Coast also offers a Chrysler Service Contract that is an extended service plan available for every New and Pre-Owned vehicle in our inventory. Orange Coast Auto Group is always clear about what is, or is not, covered in each plan. Based on your personal information we can put together a plan that is right for you.
Here at our Orange Coast Jeep Dealership, we want you to not only drive away happy but also to make sure you stay happy with your purchase. This is why we offer a 72 hour, no questions asked return policy for all vehicles. While many dealers offer a return policy and charge a restocking fee that can cost upwards of $500, we will never charge you a restocking fee if you decide your vehicle was not a good fit and you need to return it within 72 hours.
Financing
Once you have made your selection, our expert team of finance professionals will be ready to help you find the right loan. As your local Jeep dealership, we are happy to help you find a loan for your new car, as well as find the right financing for your used car purchase. While you're here, take a look at our online car loan calculator that can offer you an instant quote on a car loan. After you get your instant quote, you can conveniently fill out our online finance application.
We understand that sometimes credit is damaged. But we want you to know that all types of credit, from good to bad, can qualify for vehicle financing. We even have options for customers who do not have any established credit. Our finance team will work with you and your personal credit situation to secure the financing that you need.
For those customers who already have a car loan but would like a better rate, Orange Coast CDJR can help you refinance your current loan so you can get a better, lower interest rate. Ask us about our refinancing options today!
Customer Service
Orange Coast Chrysler Jeep Dodge Ram is one of 468 Chrysler, Jeep®, Dodge, Ram and FIAT dealerships to have earned the 2018 Customer First Award for Excellence, and we're proud of that. This award recognizes or excellence in the program's five core areas: People, Facility, Processes, Customer Performance Metrics and Training Certification. At our Orange Coast dealerships, we focus on these aspects to give our customers the very best customer experience when they are buying a car, truck, or SUV from us. This customer service does not stop when you drive off the lot. Our service staff is always here to help you with service and repairs for the life of your vehicle. Our technically trained staff uses only vehicle-specific approved parts to repair and service your vehicle, so your vehicle stays under warranty and functions as the engineers intended it to.

All Chrysler, Jeep, Dodge, Ram, and FIAT dealerships are eligible to pursue and earn this prestigious award on a yearly basis. Our Orange Coast Jeep dealership worked hard to achieve the highest ratings in these five core areas of service in the industry to earn our top customer service status. The areas of service were:
Facility Certification
– Facility provides a clean, comfortable environment for customers

Performance Measures – Dealership has achieved highest levels of customer-oriented sales and service goals

Training Certification – Employees have received the highest level of required FCA-certified training

Employee Surveys – Completed to promote the voice of your employees and a customer-driven culture

Process Validation – Certified sales and service processes that support excellence in customer handling
We are proud to be a part of a team that performs at the highest level of these core values, and we are proud to be a member of the larger group of dealerships that sell Chrysler, Jeep, Dodge, and Ram vehicles. Stop by our Jeep dealership today and talk with our team of experts – let's find the perfect vehicle for you!
Get In Touch