Jeep Dealerships Near Me
At Orange Coast CDJR we are a Jeep dealer not because we have to be, but because you will never find a manufacturer that inspires the same level of spirited freedom while maintaining a sense of modern comfort bred from years of dependability. In a Jeep vehicle bought from a Jeep dealership near you, you will never fear the roads ahead knowing that you have the ideal partner to face them head-on.
Why Orange Coast CDJR?New VehiclesSpecial Offers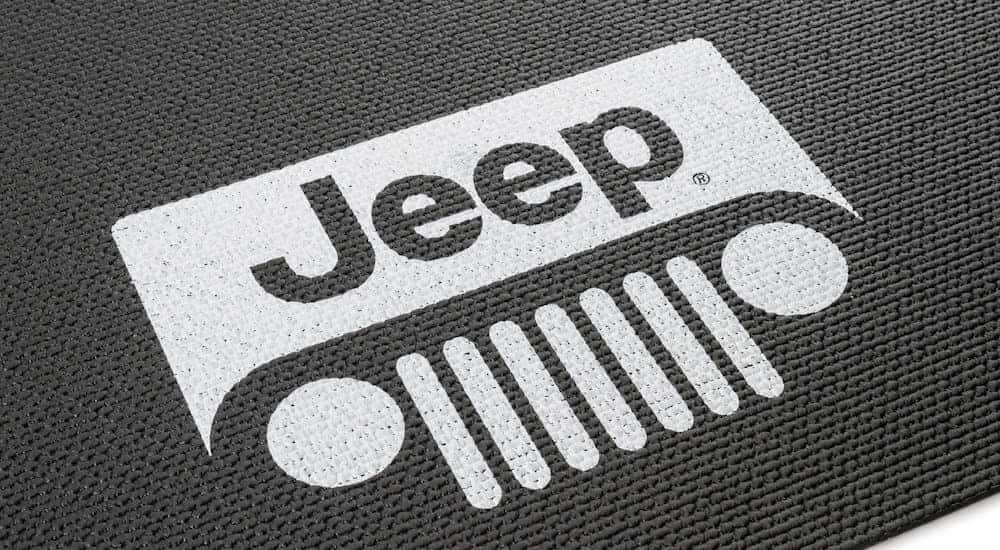 What is Jeep?
Jeep is an impressive US automotive brand that was once owned by American Motors Corporation, but since 1987 falls under the Chrysler group of automakers. The trademark for Jeep was first created in 1943 and launched its first civilian vehicle in 1945. This means Jeep has been around for over 75 years of passion and freedom for drivers to rely on.
What Does Jeep Stand For?
Jeep stands for adventure, strength, independence, and authenticity. For anyone who has driven or even seen a Jeep, it is clear the sense of passion that is placed into the carefully shaped metal and enhanced features that help you move forward in life no matter how rough the road ahead may turn out to be.
What Can Jeep Offer Me?
The primary vehicle manufactured by Jeep these days are sports utility vehicles (SUVs) and off-road vehicles. The current lineup offered in Jeep dealerships near you include a fair amount of vehicles that mix class and strength. Here is a quick glance at the best vehicles Jeep dealerships near you have to offer:
JEEP RENEGADE
MSRP: $18,445
The Jeep Renegade is the most affordable of any current Jeep model, but this does not make it anything less than brilliant. The modern features allow you to amplify your adventure with such useful features like a panoramic sunroof to see the world first hand, heated leather seating for your relaxation, and smart storage, so you never have to leave anything behind for the amazing adventures ahead.
The 2.4L Tigershark® MultiAir® 2 Engine with 180 Horsepower and 175 Pound-Feet of Torque and the 1.4L MultiAir® Turbo Engine with 160 Horsepower and 184 Pound-Feet of Torque make this model seem anything but cheap or small. Despite the dimensions being only 167″ L x 74″ W x 67″ H, the Jeep Renegade is impressive on every level. Oh, and never forget it also offers 2,000 pounds of towing capacity. The core of this Jeep model shows how remarkable small things can be if bred with passion and precision.
JEEP COMPASS
MSRP: $21,095
The Jeep Compass is another one of Jeep's tiny stars at 173″ L x 74″ W x 65″ Hand is also moderately priced for such an impressively manufactured model. Its fuel economy is one of the best in its class at 32 mpg highway and will allow you to fully utilize its exploration capabilities.
As with all Jeep vehicles the Jeep Compass is a 4×4 that has the impressive towing capability at 1,000 pounds that you can rely on in any condition. The engine for the Compass is an energetic 2.4L Tigershark® MultiAir® two engine with up to 180 hp and 175 lb-ft of torque which creates a commanding presence on the road.
JEEP NEW CHEROKEE
MSRP: $23,995
The Jeep Cherokee is a Jeep legend that has never once failed to impress its generation of buyers, and the new Cherokee assures that faith. If you want something that will not just satisfy your desire for more out of life, but also something that looks handsome and modern while doing it, then you have found your Jeep. This model also offers you the choice of 4×2 or 4×2 technology with three engine options with a max of 270 Horsepower and 295 lb-ft of Torque.
No matter the weather or terrain, the Cherokee lives to take the road by storm. It is as if you can almost see a confident smile at the front of the Cherokee beaming with the satisfaction of what it has done and will do more of in the future. With the Jeep Cherokee, you will never miss any opportunity that comes your way.
JEEP WRANGLER JK
MSRP: $23,995
The Jeep Wrangler JK is no joke. The Wrangler JK is a vehicle you would think was born and bred on the battlefield, which isn't far off considering Jeep has a rich militaristic history and lineage. The engine is a 3.6L engine delivers 285 horsepower and 260 pound-feet of torque and will tow 2,000 pounds of anything you need.
The design is rugged and demonstrates the power within as you can already feel the freedom flow from it to you the second you look at it. If your goal in life is to soar to new heights, then the Wrangler is all you will ever want and more.
JEEP ALL-NEW WRANGLER
MSRP: $27,495
The Jeep All-New Wrangler, just like the Wrangler JK is the ideal option for anyone looking for something that hits on the original Jeep appearance. The headlights are circular, and the grille is large and in charge of giving it an extraordinary design that is easy to recognize and admire. You also get a wide selection of exterior paint and top options that will make this Jeep made only for you. The interior is still extremely refined and offers plenty of cabin comforts that opens up to allow you to see the spectacular and almost magical world around you.
As for power, you will never feel disappointed with any Jeep from a Jeep dealership near you, but the All-New Wrangler will leave you floored with how well it pushes limits. The 3.6L engine delivers 285 horsepower and 260 pound-feet of torque just like the JK, but this model has recently improved mileage to 23 highway mpg. There is also the 2.0L turbocharged inline four-cylinder engine with up to 270 hp and 295 lb-ft of torque that is perfect for those who admire some serious torque levels. Lastly, it is important to display the towing capacity of this model is 2,000 pounds for the 2-door option and 3,500 pounds for the 4-door Jeep All-New Wrangler which will help you get your boats and small trailers anywhere at any time.
JEEP GRAND CHEROKEE
MSRP: $30,895
The largest and most expensive out of all current Jeep models, the Jeep Grand Cherokee weighs 4,513 to 5,363 lbs. and its dimensions are 189-191″ L x 77″ W x 68-69″ H. The real shocker though is that at its base model offers an impressive 250 hp and at its best offers a breathtaking 707 hp. It can also tow a grand total of 7,200 pounds. You would think such a grand vehicle would lack any fuel efficiency, but the Grand Cherokee is surprisingly efficient with 26 mpg highway. It also is one of the more luxurious models on the Jeep lineup, if not the most appealing. This model is the king, and all others bow before it.

What Now?
Now what you must do is get online and search "Jeep dealership near me" and hope that Orange Coast CDJR is nearby to help you on this exciting journey to finding you the most reliable and adventurous vehicle you have ever owned. We are always ready to give you the best car buying experience which we hope will enhance the journeys that lay ahead.
Get In Touch