Los Angeles Dodge
Looking for a Dodge Near Los Angeles? Visit Orange Coast CDJR!
For decades, Dodge has been known for producing dependable, well-designed, and advanced vehicles. If you're looking for a new, used, or even certified pre-owned vehicle in the Los Angeles area, you should consider purchasing one of these reliable Dodge vehicles. No matter what model you choose, you're sure to have a vehicle that will last for years to come. However, choosing the right Dodge dealership is an essential part of this car-buying process, and no one in the Los Angeles area does it better than Orange Coast CDJR! When you're looking for a Los Angeles Dodge dealer, be sure to consider the short one hours drive to Orange Coast CDJR. We strive to make certain that you "Shop Easy and Drive Happy" every time! To help you out in your search for your next Los Angeles Dodge, here is some helpful information about our reputable dealership and the benefits we have to offer.

Why Orange Coast CDJR?New Dodge VehiclesSpecial Offers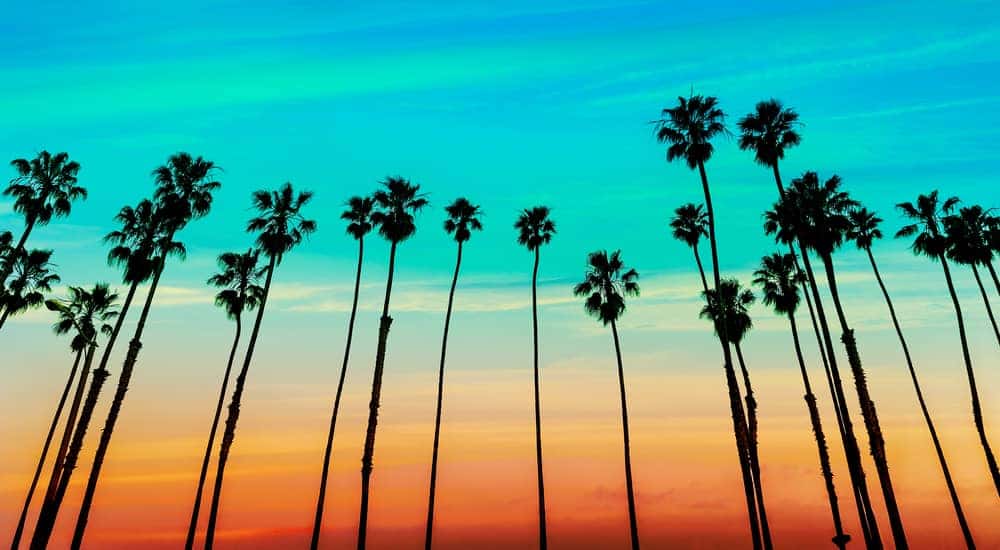 The Inventory of the Orange Coast Chrysler, Dodge, Jeep, Ram
At Orange Coast CDJR, you will notice right away when you enter our lot that we have a massive selection of quality Dodge, Jeep, Chrysler and Ram vehicles for you to peruse. It is clearly evident that we want to make certain that whatever you might be looking for in an automobile is present on our lot. Another thing that you will notice is that every vehicle is in pristine condition and ready for you to test drive. If you are looking for a Los Angeles Dodge Dealer with an exceptional and expansive inventory available, this is the place to check out for new, or quality used Dodge, Chrysler, Jeep or Rams, and is just one hour away!
Convenient Online Tools
One valuable tool to that Orange Coast CDJR has to offer our customers is our website. It is easy to navigate and offers several ways to help with the planning of your purchase. One of these is a calculator that you can use that will help you to estimate what your payments will be for each price point that you choose. The website is a great pre-purchase tool to become familiar with before visiting the dealership and will show you the many deals and inventory available.
However, if you are a person that would prefer to do all of your pre-purchase and purchase in person; our Sales Team is readily available to make certain that we are able to accommodate you. Our Sales Team is rigorously trained in Customer Satisfaction and they strive to make certain that the true leader of any sales plan is designed by their customers. At Orange Coast CDJR, we are the premier alternative for a Los Angeles Dodge dealer, we want to make certain that you "Shop Easy" in a no pressure, no hassle sales environment, where you call the shots and lead your own purchase plan.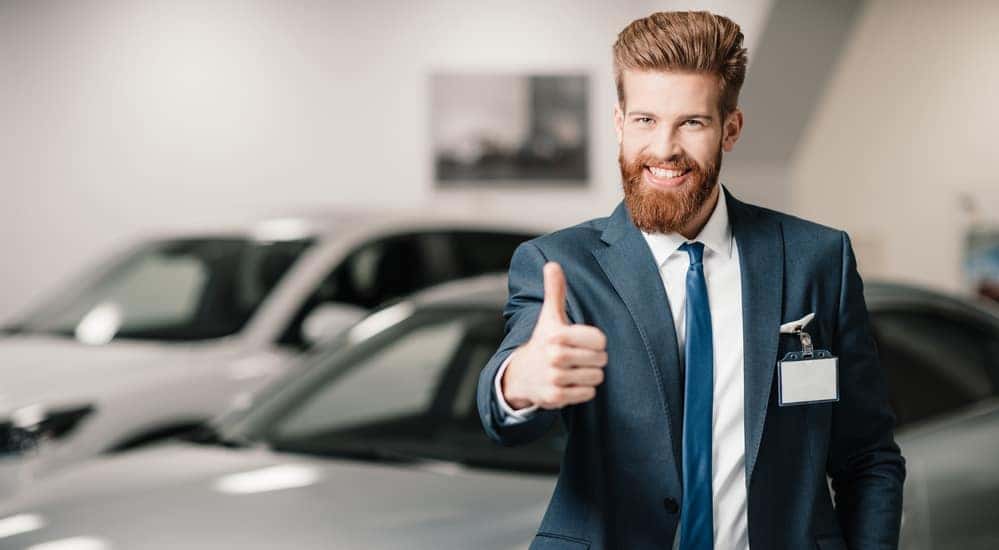 The Sales Team
It is clearly evident when you step onto our lot or showroom and meet with a member of their Sales Team that we are well-trained experts. Our staff receives ongoing up to date information with regards to every vehicle that enters our lot, the many deals that we have to offer, and also have a familiarity with the financing options that are available to help you in your purchase process. A member of the Sales Team will sit down with you to assess what you are looking for in a vehicle, your lifestyle and budget. With this information, the Sales Team member will point you in the direction of vehicles that might be a good fit for your given situation. They understand that the automobile purchase decision is an important one that will affect you for years to come and they intend to make certain that you remain a satisfied customer.
Incentives
Orange Coast CDJR is also well known for all of the incentives that we have to offer our customers. There is almost always have an offer, incentive, or savings deal for every customer. Below are just a few:
Ram Cash Incentives
Targeted Incentives
Finance Offers
Lease Offers
New and Used Vehicle Specials
As a Dodge dealer, we know that our customers want quality, competitive pricing, and unbeatable deals when they plan to purchase their next vehicle and we make certain to deliver these important needs.
The Finance Team and Options Available for Financing
Orange Coast CDJR is proud of the many accolades that we receive from our satisfied customers who are particularly pleased with our Finance Team. We want to be certain that every customer "Shops easy and Drives Happy" and eagerly strive to accomplish this goal. Our Finance Team is excellent and the options for financing are diverse enough to be able to accommodate every customer. Orange Coast CDJR knows that the financing needs of each customer are unique and as a result they have many options available for all types of credit. Every Finance Team member is very knowledgeable about all of the many options available for financing and will help develop a plan that is tailored for your credit, needs and budget. In this manner, we intend to make certain that you are happy with every aspect with your new or used car purchase and remain a satisfied customer of Orange Coast CDJR.

Expert Customer Service Team
In addition to our highly-trained Sales and Finance Teams, CDJR has a Customer Service Team whose attention to customer detail is unparalleled. You can be certain that each Customer Service Team member will address any issue that you might have in a professional, expedient and efficient manner. Below are a just a few reviews from our satisfied customers:
"Took my Dodge Grand Caravan for service over the weekend. Service staff were very professional and courteous. Took care of all my needs under the warranty. Would highly recommend." – Javaid A

"Richard was an amazing salesperson and helped me with everything I was looking for in my Jeep Wrangler. The rest of the staff was also a pleasure to work with. It was definitely one of the best experiences I have had buying a car." – Nikita B
At Orange Coast CDJR we make it apparent that a lot of time, care and attentiveness went into the training of all of our team members. From the excellent "no nonsense" service to the after-purchase service and maintenance you'll be thrilled with this Dodge dealer. We make certain that from the time that you walk into the showroom until the time that you drive off in your new or new to you vehicle that you are satisfied.
The next time that you are looking for a Los Angeles Dodge dealer that has an excellent selection, fabulous deals, financing to suit every budget and situation, look no further than the quick drive over to Orange Coast CDJR. We have everything that you are looking for in a new vehicle and will make certain that you will "Shop easy. Drive Happy." So, visit Orange Coast Chrysler, Dodge, Jeep, Ram today and let us help you on your way to your next quality Dodge, Jeep, Chrysler or Ram.
Get In Touch