Ram Dealers
When you are looking for Ram dealers with exceptional inventory, pricing, and customer service, check out Orange Coast Chrysler Dodge Jeep Ram (CDJR). In this great country that values innovation, loyalty, excellent value, and workmanship we have the best reputation for customer loyalty and satisfaction on the West Coast. We strive to satisfy our customers from the moment that they walk into our showroom to the moment they drive out of our dealership with their new vehicle. Whatever you choose to ride, we want to make certain that it is high-quality, offered to you for a reasonable price, and financed properly to fit your budget and lifestyle. At Orange Coast CDJR we aim to make certain that you "Shop Easy and Drive Happy" and we are proud to be able to offer an impressive selection of Ram vehicles.
When you first enter our lot, you will be impressed by the acres of quality vehicles that we have to offer our customers. One of the members of our renowned Customer Service team will sit down with you to determine what you are looking for in a truck, and from information gathered in that meeting will show you around our lot to some options that would best suit your taste, budget and lifestyle. We want to make certain that you are able to choose the best option for you to ensure that you are comfortable and satisfied with the purchase of your new truck.
And our superior service doesn't end there. When it comes to Ram dealers, here are a few more reasons why Orange Coast CDJR should be your first choice!
Why Orange Coast CDJR?New VehiclesSpecial Offers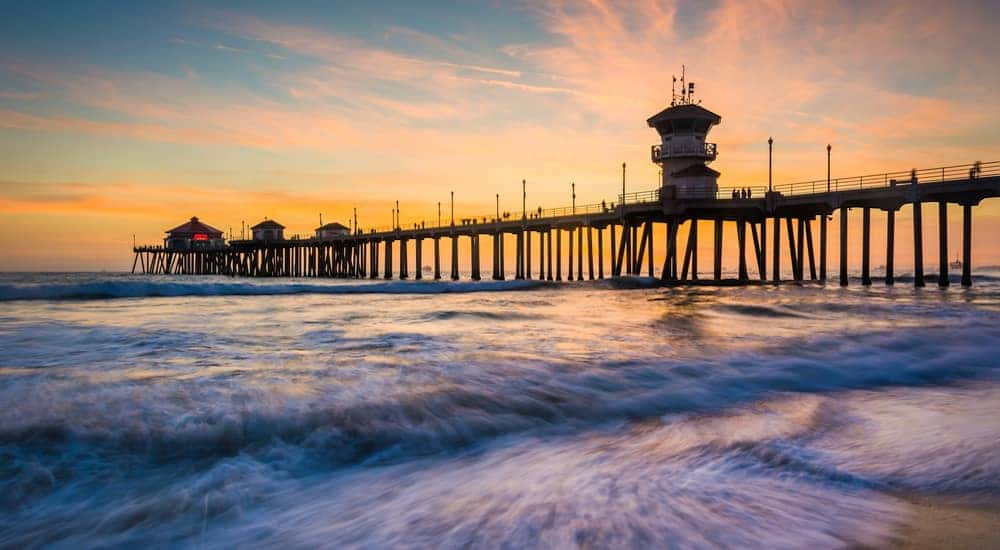 Our Sales and Service
Our Sales and Customer Service teams undergo rigorous training regarding the vehicles and service that we have on our lot. They are given updated weekly information on all of the vehicles entering our sales lot and are knowledgeable about the deals that are available for every make and model. In this way, Orange Coast CDJR is able to create a seamless, pressure-free truck buying experience and we are known as one of the top Ram Dealers on the West Coast. We are proud of the many accolades that we receive with regards to the excellent Customer Service that is received by our dealership.
"My car buying experience at Orange Coast was amazing! The salesman Cole was extremely knowledgeable and answered all of our questions. He even took the time to sync our phones and demonstrate the electronics. They had a large inventory of vehicles to it made it easy to compare options. I highly recommend Orange Coast Chrysler Jeep Dodge." – Travis P.
Our Financing
We have many financing options available for the customer choosing to finance their next Ram vehicle. An experienced member of our Finance Team will review the options for finance with you so that you are able to choose the best financing option that will suit your lifestyle, credit, and budget needs. Each of the members of our Finance Team are very knowledgeable about the options available and can answer any questions or concerns that you might have about financing options. Our diverse and flexible options for financing, enable those with not perfect credit, or no credit to finance a new vehicle. We want to make certain that the purchase of your Ram is pressure and hassle-free and we intend to make certain that you leave our dealership as a satisfied customer. At Orange Coast CDJR, we aim to make certain that you experience a seamless car-buying process and leave our lot happy with your new vehicle.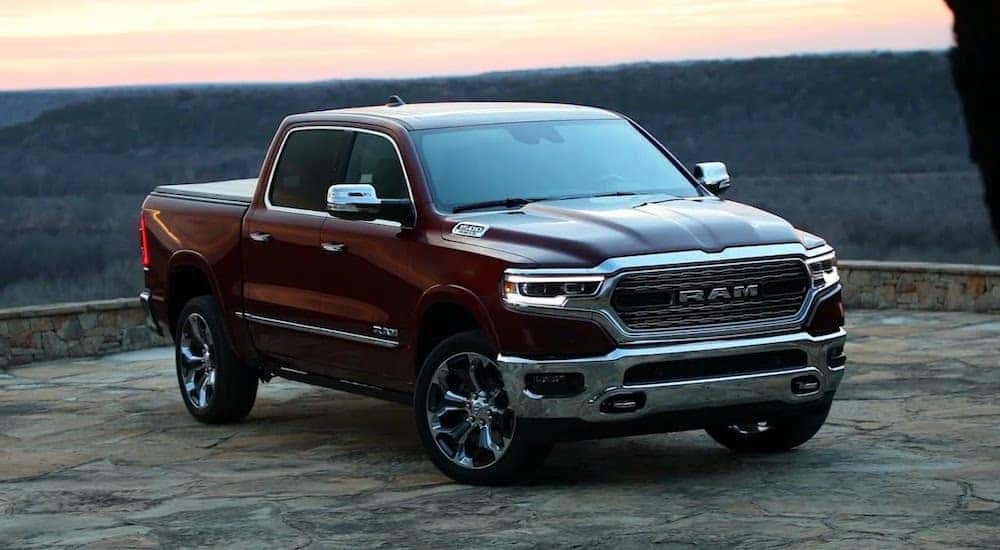 Our Truck Options
As your go-to Ram dealer, we have many excellent Ram trucks displayed on our lot. From the 2018 Ram 1500 to the 2018 Ram 3500 we aim to please with our fabulous inventory of trucks. In addition to our new inventory of Rams available, we also have quality pre-owned trucks that have had a thorough inspection and have passed our many stringent benchmarks so that you can be certain that you will only find quality trucks on our lot. As one of the best Ram Dealers, we intend to make certain that we keep a quality and reasonably priced line up of quality new and Certified Pre-Owned (CPO) Rams for our customers. Our assortment of vehicles are likely to accommodate every customer who is in the market for a new or Certified Pre-Owned Ram.
To help get you started, here are some of the 2018 Ram vehicles and important corresponding specs that we have available on our lot:
2018 Ram 1500
MSRP: $27,295
Towing Capacity: up to 10,150 lbs
Horsepower: up to 395 hp,/
2018 Ram 2500HD
MSRP: $32,645
Towing Capacity: up to 12,830 lbs
Horsepower: up to 410 hp
2018 Ram 3500HD
MSRP: $34,045
Towing Capacity: up to 12,880 lbs
Horsepower: up to 410 hp
In addition to these 2018 models, we also carry an extensive inventory of used Ram trucks including previous model years of the Ram 1500, 2500, and 3500. To learn more about what we have available feel free to check out our helpful website and filter through our new, pre-owned, or certified pre-owned selection.
Our Offers and Incentives
As an affordable Ram dealer, we offer many offers and incentives for our Rams vehicles. You can check out what is available on our web page at www.ocauto.com. Then simply click on "Specials" to see the excellent incentives and offers that we currently have available to help you purchase your next Ram truck. The offers and incentives that can be found on our webpage typically include:
RAM Cash incentives
Targeted incentives
Finance offers
Lease Offers
Our Customer Service
Our Customer Service Department has received many accolades for the quality Customer Service that we provide to our many satisfied customers. Each Customer Service member receives rigorous training to ensure that they are skilled enough to handle every customer professionally and in a seamless fashion. We intend to keep you as a satisfied member of the Orange Coast Chrysler Dodge Jeep Ram (CDJR) family for years to come and will always be there with any questions or concerns that you may have about your truck purchase.
"Paul Gordon was an excellent service rep. He greeted me with courtesy and professionalism. Arranged a car to enable me to return to work, called me later in the afternoon after the diagnosis was complete and informed me on the timeline as to when I could get my vehicle back. It went smooth and efficient. I will definitely return again. Thanks to all,  Luke H."

Choose Orange Coast CDJR as Your Ram Dealer!
So come and check us out at  Orange Coast Chrysler Dodge Jeep Ram. We are proud to be one of the best Ram Dealers and would be pleased to help you to check out what we have available for your next Dodge Truck. We have an impressive lineup of new and Certified Pre-Owned trucks for you to choose from and many flexible options for finance to help you get into your new truck.  Should you ever need our assistance, our Customer Service Team will make certain that you have every need or concerned addressed in a quick and convenient manner to ensure that you always remain a satisfied customer. At Orange Coast Chrysler Dodge Jeep Ram, we aim to make certain that you are able to experience an easy and enjoyable purchase process for whatever you choose for your next truck!
Get In Touch