Buying Used Without Feeling Like You're Being Used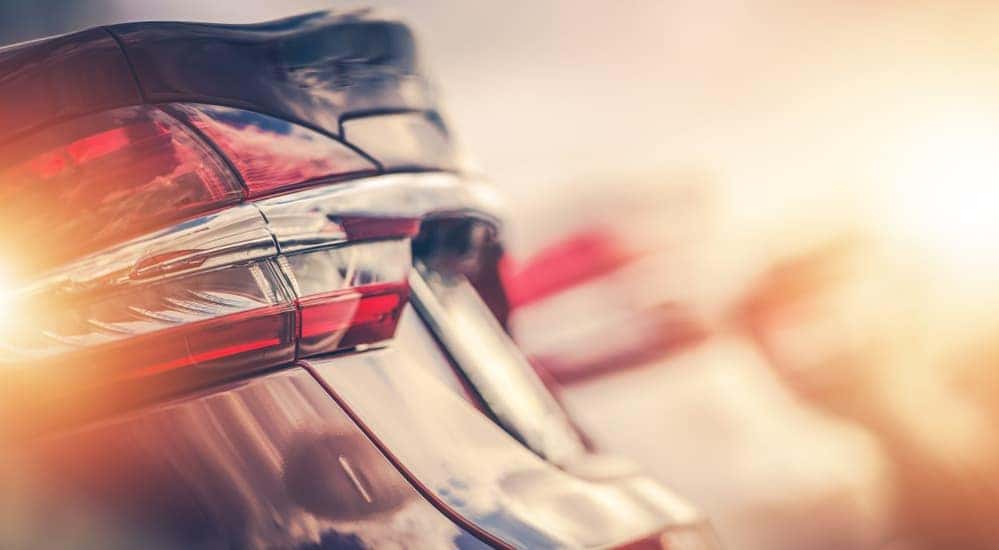 If you are in the market to replace your car, truck, or SUV, you are probably confused about all the different purchasing options that are being given to you. Do you want to buy new or used? What's the difference between used, pre-owned, and Certified Pre-Owned (CPO)? What is the safest decision between CPO vs New vs Used? Are all used cars the same? Which option will give you the best value in your "new" vehicle? I know that it can all seem very confusing. Here at Orange Coast CJDRF can help you cut throw all this static, and find yourself a great value in a used car. Conveniently located at 2929 Harbor Boulevard in downtown Costa Mesa, we are ready to serve you and all other car buyers in the greater Southern California area.
New Cars vs Used Cars
Everyone seems to want to buy a new car whenever they have a chance, but is this really the best way to go? On the plus side, new cars for sale come with manufacturer warranties and have all the latest safety and infotainment features. But if you take a closer look, new cars may not always be the best option for many drivers. Buying a new car may be the most expensive approach to buying the make and model you are looking for. According to Kelley Blue Book, the average new car costs over $17,000 more than a used car. When you factor in that the average used car costs $20,000, this means that you will be paying almost twice as much to buy a new car as a comparable used model. This is in line with the fact that motor vehicles lose around half of their value by depreciating in the first two years. In addition, despite the manufacturer's warranty, the new car may cost you more in repairs over the vehicle's life since the advanced features make newer models more expensive to repair in the long run.
You will also get hit with more expenses in connection with buying a new car as opposed to a used one. Most states tax the entire price of the car, in some cases, even if you lease or finance the new vehicle. In contrast, with a used car, the tax will be lower since the price is considerably less than the new car. Insurance will also be more expensive on a new car, as most insurance companies and lenders (if you are financing the car) will require you to carry comprehensive and collision coverage on your new car. This is an expense you can avoid on a lower valued used car. If you lease or finance the purchase of the new car, the lender or leasing company will also require you to carry gap insurance on the value of the new car, truck, or SUV. This is why purchasing a used car is actually a better value than buying, leasing, or financing a new one.
There are other advantages to buying a used vehicle instead of a new one. Unlike a new car, there is no significant depreciation hit in the value of the car, since most of the depreciation was written down before you made the purchase. If you finance the car, it is much less likely that the car loan will be underwater. This occurs when the balance remaining of principal and interest on the car loan is greater than the car's value, which is often the case with a new car when you factor in depreciation. It can become a problem if your vehicle is stolen or totaled from an accident, leaving you with the very unfortunate responsibility of having to pay the balance of a loan on a car you no longer own.
There is also more information available on used cars for sale since they have been on the road for at least one year before you made your purchase. You can find out information on car review websites as well as getting a vehicle history report from CARFAX or Autocheck. In fact, many reputable used car dealers will include a free CARFAX report as part of the used car purchase process. Reading reviews by such resources as Consumer Reports and J.D. Power will give you a sense of which makes and models to seek out and which ones to avoid. Finally, you can actually buy a better car for the same money, such as a higher trim level of the same model with more features. This is because of the fact that used cars cost almost half as much as new cars.
Used, Pre-Owned, and Certified Pre-Owned
I'm sure you've heard these three terms and, if you're like me, you were probably very confused the first time you heard them. At first, I thought they were just some fancy terms someone in marketing at one of the top automakers came up with to sell used cars to the public. However, this is not the case.
A used vehicle is any car, truck, or SUV that has had another owner before you other than the manufacturer or dealer who may have put on a few miles prior to delivery. Being "used" means the vehicle is in the secondary market, and anyone can sell you a used car. You can buy one from a dealer, a rental car company, or even your next-door neighbor. Used cars can be bought at repossession auctions, or from salesmen who only sell used cars. These are the ones with all the flags and bunting you see along the highway, with all makes and models lined up with big signs on the windshield saying "For Sale" or "Make Me an Offer."
As you can see, there are all different ways of buying a used car. In all cases, you should check the Kelley Blue Book website before buying a used car, truck, or SUV to make sure that the price is in line with the value of the specific make, model, year, and mileage. This will also let you know if there may be a problem with the specific vehicle if the price is substantially lower than the one reported by Kelley Blue Book.
Pre-owned and CPO vehicles go beyond just being used. When a car, truck, or SUV is listed as pre-owned, it means that it has been thoroughly inspected by a trained mechanic with any damaged parts repaired and replaced. The mechanic who made the inspection will also issue a report on the vehicle listing the current state of its mechanical functions, structure, and safety features. This is intended to give you the peace of mind that your vehicle will perform once you drive it home.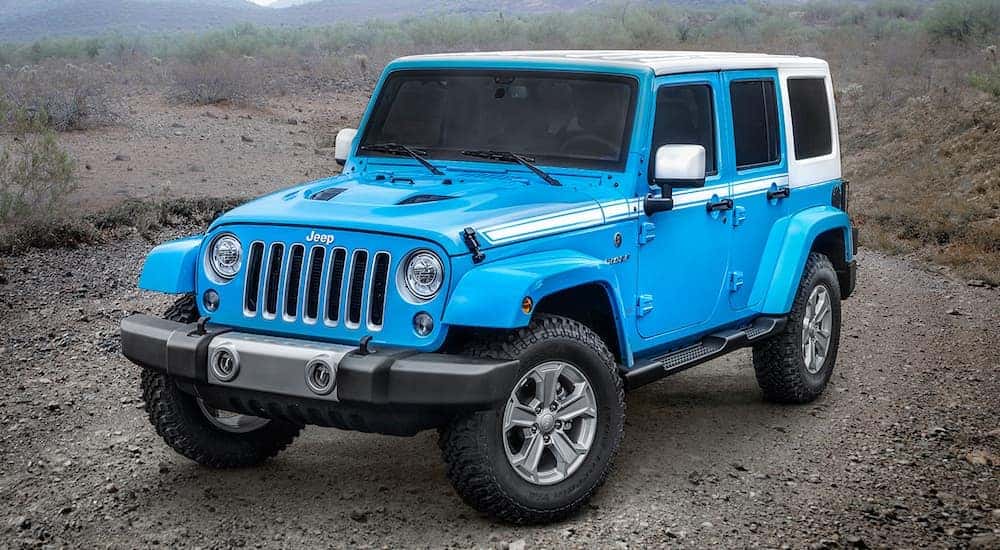 CPO goes beyond just pre-owned. It is, in fact, a program created by the automobile manufacturer in conjunction with an authorized dealer. The manufacturer will certify the vehicle's performance and quality. In addition, most CPO cars, trucks, and SUVs will come with a number of warranties, including a limited warranty from the manufacturer, and a powertrain warranty covers the engine, driveshaft, and transmission. The powertrain warranty is especially important since these can be the most expensive and difficult parts to repair. Some manufacturers will also offer other benefits in its CPO program, including free loaner vehicles, expense reimbursement, and 24-hour roadside assistance. This is why many CPO vehicles sell for a slight premium over the Kelley Blue Book value.
Orange Coast CJDRF is the premier dealer in Southern California for Fiat, Chrysler, Ram, and Jeep. We are a certified pre-owned dealer in Fiat Chrysler America's program, which means that our CPO Fiat, Chrysler, Ram, and Jeep vehicles can be counted on to go the distance. Each CP0 vehicle must pass a stringent certification process that guarantees only the finest late-model vehicles get certified.
In addition, every CPO vehicle undergoes a comprehensive 125-point inspection and a thorough reconditioning process using Authentic Mopar Parts. In addition, Fiat Chrysler America will give you a 7-year/100,000-mile powertrain limited warranty, a 3-month/3,000-mile maximum care coverage, 24-hour towing and roadside assistance, car rental allowance, a free CARFAX vehicle history report, and an introductory 3-month subscription to SiriusXM Satellite Radio.
Other Pre-Owned Vehicles and Guarantees
We also offer pre-owned vehicles from other manufacturers, including Buick, Chevrolet, Ford, Toyota, Land Rover, Alfa Romeo, Lexus, Mitsubishi, and Honda. Each has had a certified quality inspection, comes with a free CARFAX report, a 3-month/3,000-mile powertrain warranty, a 72-hour/250 mile Love It or Leave It return policy, and a clean title guarantee. At Jon Gray's Orange Coast CJDRF, we select only the best used cars, trucks, and SUVs to offer to our customers. Our commitment to your peace of mind is our Number One priority. Come in today to our Costa Mesa, CA, dealership to see why buying a "used" purchase from us is the superior value for your next vehicle purchase.