Comparing the Jeep Wrangler vs Jeep Wrangler Unlimited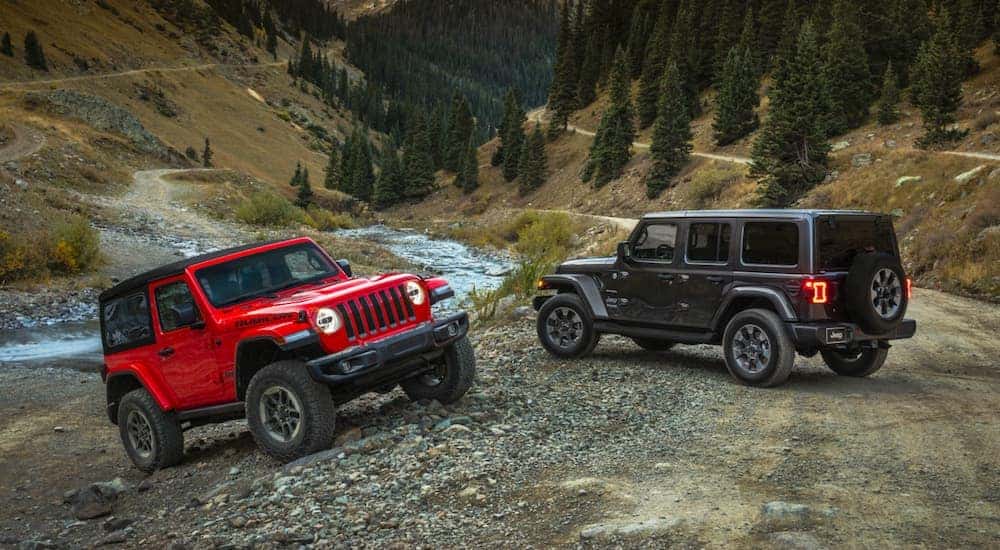 When it comes to off-roading, there has never been a brand better than Jeep. And the best vehicle for hitting the trail has always been the Wrangler. Since its beginnings as a military vehicle, the iconic Jeep was born out of a necessity to tackle tough terrain like nobody's business. Now, it's seen as the world's premier adventure vehicle in the off-road market. But, in the ongoing saga of Jeep Wrangler vs Jeep Wrangler Unlimited, which one comes out on top?
At Orange Coast CJDRF, we believe in providing the best and widest range of vehicles. We know the Jeep brand produces some of the most popular off-road-ready vehicles, which is why we get behind them 100%. They're built for riding the trails that no other car can, and they do so in style. So, let's check out how the Jeep Wrangler and Jeep Wrangler Unlimited match up against each other.
Clearing Things Up
It can actually be a little confusing when you see a name like "Jeep Wrangler Unlimited" thrown out there. For the most part, the general populace knows what a Jeep Wrangler is. It's your classic rock-crawling, off-road machine. It's been around for decades (1987 was the first model year) and has amassed a very enthusiastic following over the years because of its amazing capabilities. However, it wasn't until the 2007 model year that we first heard the term "Unlimited" in association with a Jeep Wrangler.
Basically, the Jeep Wrangler Unlimited is the 4-door version of the typical Wrangler. The 2-door Wrangler model had been the only option for 20 years, so it was a big surprise when the Unlimited version was released. Of course, Jeep hasn't looked back since, as the Wrangler Unlimited has become the more popular model. It shouldn't have been surprising that a 4-door version would be released, especially considering the lack of space within the 2-door variants. Yet, it still took two decades. It was a bold move to go against tradition, but it has definitely paid off for the Jeep brand.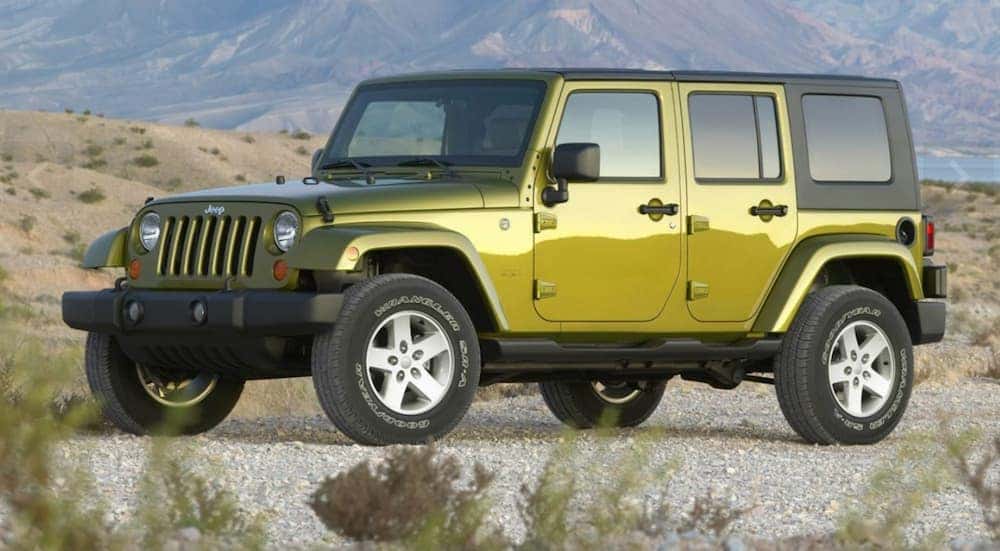 The Same, but Different?
If the Unlimited is just a 4-door option, then is there actually anything different between a Jeep Wrangler vs Jeep Wrangler Unlimited? Yes, for sure, there are some differences. If you were talking to a Jeep enthusiast, they would most likely roll their eyes at anyone thinking these two vehicles are the same thing. I can see their point, to a certain degree. The 2-door Wrangler is the one that blazed the trail first. It's about heritage and tradition. Apart from nostalgic viewpoints, though, it's actually about off-road capability, too.
Now, any Jeep out there is going to function quite well off the beaten path. That's the hallmark of being a Jeep, and it's great. That being said, the Wrangler line will always be a step above the Cherokees and Renegades of the bunch. Every single 2020 Jeep Wrangler comes with the Trail Rated badge, which is a sure indicator that it has gone through some rigorous off-road testing. Yes, it's a self-awarded and self-tested thing, but the tests of traction, water fording, maneuverability, articulation, and ground clearance are all important factors to consider when looking into an adventure vehicle. The fact is, not every "off-road" vehicle out there would be able to pass the same tests that the Wrangler can.
Between the Wrangler and Wrangler Unlimited, they're both Trail Rated, so you know they have the capability you'll be looking for. However, the 2-door version is going to have a few advantages over the Unlimited, simply because it's smaller. If you've ever done some serious off-roading, you'll know that the outdoors is often unforgiving and unrelenting. These aren't carefully manicured courses you're driving on, but rather the end result of hundreds of thousands of years of adverse weather effects. It's not always the best thing to have a large, oversized vehicle out on the trail. Sure, it may be powerful, but that's not going to help you much when you simply can't maneuver through tight terrain, or your breakover angle causes you to get stuck.
The 2-door Wrangler is nimble. It's not any smaller than the Wrangler Unlimited in the sense that it's shorter in height or less wide, but the wheelbase is definitely shorter. This allows for the Wrangler to make turns and climb over points that the Wrangler Unlimited, with its longer wheelbase, might have trouble with. Of course, with a longer wheelbase, the Wrangler Unlimited comes with a bit more weight and stability, which means it can tackle steep hills a lot easier.
So really, on the question of which one would be better for off-roading, it depends on what kind of off-roading you'll be doing. The Wrangler will have a few advantages over the Unlimited on tight, rocky trails, but the Unlimited should excel in wider, more open terrain.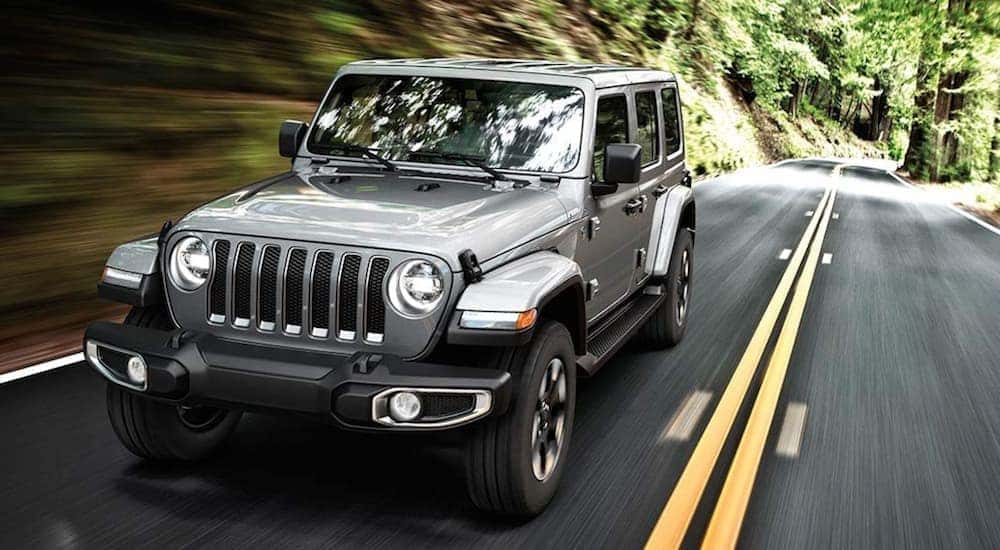 Features
There really isn't too much else that's different between the Wrangler and Wrangler Unlimited. The top factor to consider is usually the off-road performance, but after that it will come down to the lifestyle of each individual. If it's just you or you and a friend, the Wrangler would be an ideal option. If you're looking to add more people or include a decent amount of gear as well, the Wrangler Unlimited is a great choice since it has the additional space.
Looking at the 2020 models of the Jeep Wrangler, you can see that there nine different models to choose from. And, you'll notice, only six of these nine models will come with a 2-door option. All nine of them will come with a 4-door option, which just goes to show how popular the Unlimited models are. Fortunately, there are still some really great trims for the 2-door enthusiasts out there. The ever-popular Rubicon is available as either a 2 or 4-door and will come standard with everything you need to go off-roading. The Sport Altitude, Sahara, and Sahara Altitude are only available as Unlimited builds.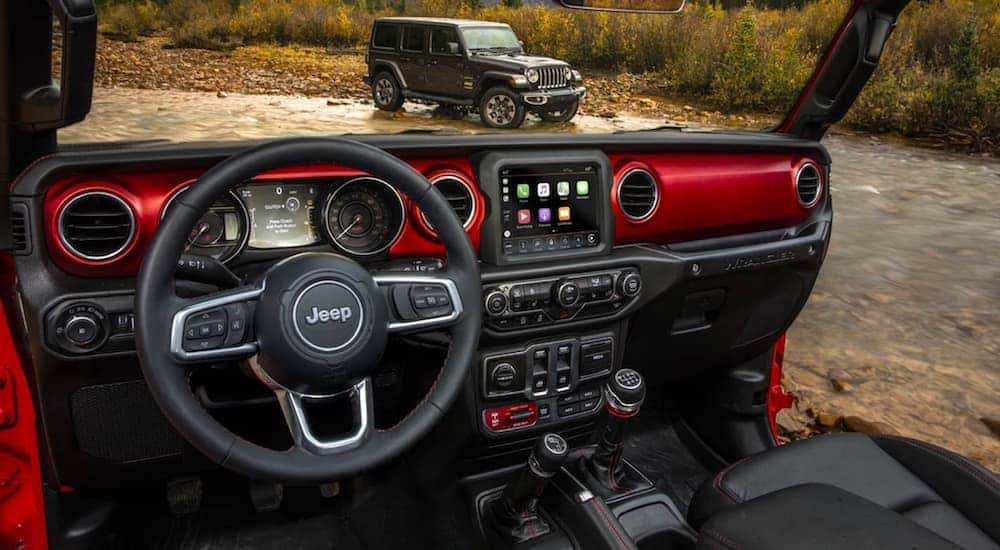 Don't worry, though, you still get the same 3.6L V6 engine on all models, and the typical Wrangler features will still be the same, like hard/soft tops, removable tops, etc. The same models, whether 2-door or 4-door, will also look virtually identical, except from the side, of course.
Who Comes out on Top?
When comparing the Jeep Wrangler vs Jeep Wrangler Unlimited, it's easy to think that one will be better than the other. That's really not the case, though. They're actually so similar that it's hard to find any differences at all. Still, there are some pros and cons to each, but it's really just a matter of preference, and what your individual needs will be for your own adventures.
Here at Orange Coast CJDRF, we're dedicated to providing you top-notch service while you search for your perfect vehicle. We always have a large number of vehicles in stock that you can check out via our website or at the dealership in person. If you need any help or have questions along the way, our friendly professionals are more than happy to assist you. Please, feel free to give us a call or come on down today to our dealership in Costa Mesa and try out a new Jeep for yourself. We look forward to seeing you soon!