Finding The Right Dealership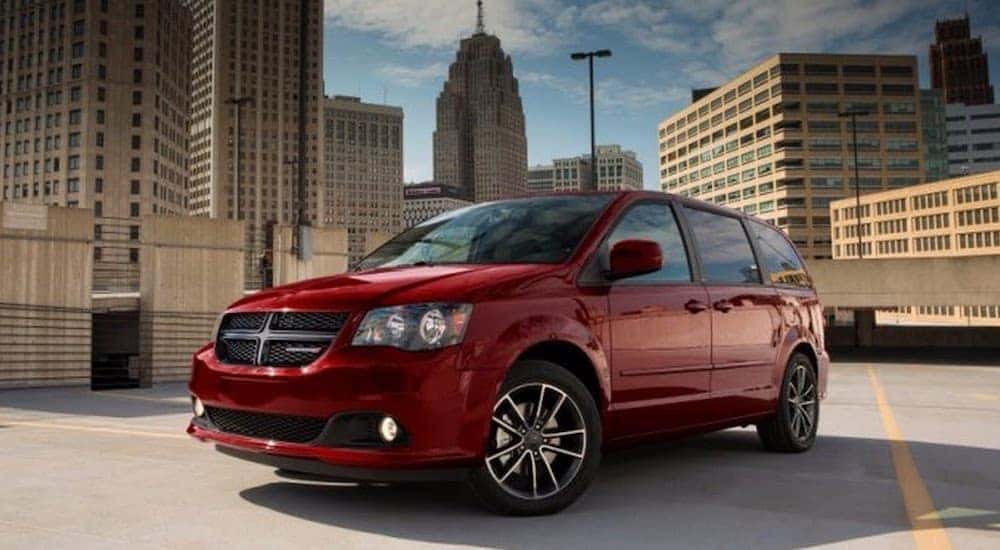 Finding a new car is a difficult process. First off, you have to know what you want in order to know what to look for. Second, you need to find a Dodge dealership you can trust to have your interests at heart. Finally, you need to find the specific car that not only has everything you need but delivers an enjoyable driving experience at the same time.
It can feel like the deck is stacked against you when it comes to finding that perfect vehicle. Looking for a dealership that carries the particular brands and models you're interested in is difficult enough. Thankfully, if you find yourself looking for a Dodge, this challenge is much easier than you may expect. When you come to Orange Coast CDJR, we will take care of all of your automotive needs whether you are looking for a new or used vehicle or need something else.
We have a lot of experience helping countless customers find the vehicle of their dreams. We understand that this process isn't the most straightforward or easy. This means we also know how to help you get through it, find the right vehicle, and make it as frustration-free as possible.
We are a full-service dealership, meaning you can come to us for anything you may need automotive-wise. Here's just a taste of what we have to offer you the next time you need something from us.
A Great Inventory
The real test of a good dealership is its inventory. If the dealership doesn't have the types of vehicles its customers want or need, it can't compete with the competition. At Orange Coast CDJR, we make sure our inventory of quality Dodge vehicles is here to meet your high standards.
A great inventory creates possibilities for the customers. If you don't know what you are looking for when you come onto our dealership, our inventory is designed to show you what is available today. Instead of having to spend hours online researching all the different possibilities, you can come to one physical location to see them all in person. Best of all, you will also have access to our stellar sales staff for any questions or information you may need.
The best thing about our inventory is that it is more tangible than some text and images on a computer screen. In fact, you can take any vehicle for a test drive to get a true sense of how it feels and handles behind the wheel. This is the only way to know if a particular vehicle is right for you or not. If you're ever unsure if a specific model is a good choice, a test drive is the quickest way to get the information you need to decide.
Extra Services
At Orange Coast CDJR, we do more than just sell vehicles. We like to take care of our customers in any way we can when it comes to their vehicles. We understand that the customer/dealer relationship doesn't end when the sale has been made. This is why we pride ourselves on the continued services we offer anyone whether they buy a car from us or not.
Our service department is one of the best around. Anytime you need any kind of repair work, maintenance, or upgrades done to your vehicle, come to us for the best service you can receive. Our mechanics are qualified on Dodge models and other vehicles as well. They have access to the best parts and equipment to quickly diagnose the issue and get it fixed so you can be on your way in no time. Most importantly, we also do what we can to save you money and keep prices low. That way, we can get you the service you need without spending as much as our competitors.
If you are in the market for a new vehicle, you will probably reach the point of researching financing options. Instead of going around to different local banks, come to Orange Coast CDJR for personal service in our financing department. Our staff members are familiar with many different financing options including typical auto loans and lease agreements. You can even apply for different financing options right from our dealership.
Quality Customer Service
The thing that makes Orange Coast CDJR different from our competitors is a high level of quality customer service we aim to deliver each and every time. While most dealerships are only concerned with a quick sale, we understand that it is important to value customers. That is why we often go above and beyond what most other dealerships are willing to do for their customers.
This customer service comes out in different ways. When you come onto our lot, you'll be greeted with a smile from one of our sales staff. They will take the time to listen and understand what you're looking for or need in a new vehicle. They will make sure to explain any complicated information or details to you in a quick and easy to understand manner.
The bottom line is making you satisfied with our service and products. By the time you drive off of our dealership with a new vehicle, you should have a smile on your face as well. We aim to make the car buying process easier to understand and experience. Forget the days of stress and frustration when trying to find and purchase a new vehicle.
At Orange Coast CDJR, our customer service makes all the difference.
Coming To The Dealership Today
Out of all the Dodge dealerships around, Orange Coast CDJR should be your first stop when finding a new vehicle or getting work on an existing one. You will find our inventory, customer service, and general feel to be unlike anything you have experienced before.
Experiencing the Orange Coast CDJR advantage is simple. Contact us via phone or email, check out the rest of our website, or come on down to the dealership today to see what we have available. There's no time like the present to begin.