Get Out There and Enjoy Your Golden State Experience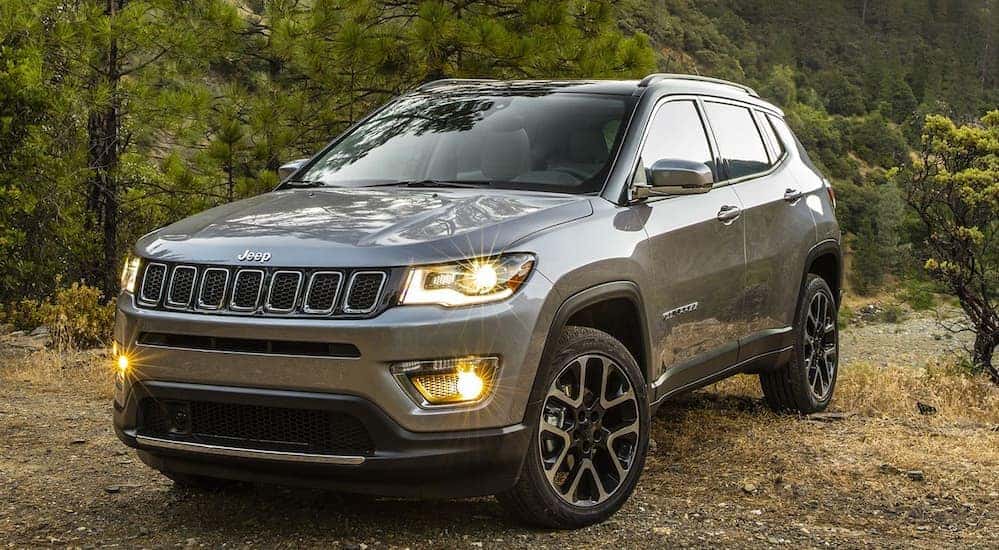 While the U.S. is immensely diverse in terms of its climates and terrains, it's our own Golden State that offers some of the most expansive in-state diversity. From the sun-soaked vistas along PCH to that brisk, seasonal chill found in Truckee, there are few environments that can't be found in California. It's that diversity of terrain and climates that makes the Jeep lineup such a time-proven favorite of California drivers. And when those in (and around) the Costa Mesa area start hopping online to search 'Jeep dealership near me,' we're glad to have so many of them end their search here at Orange Coast Chrysler Jeep Dodge Ram FIAT.
It's always enjoyable to meet those of you who 'get out there' and make the most of your California lifestyle. From surfers to skiers, snow bunnies to sun worshippers, we meet people every day who are looking for a vehicle better suited to their active and adventurous lifestyles. And the chance to help enhance that experience by pairing you with the perfect vehicle is something we take immense pride in. It's one of the reasons why we're proud to be one of the premier destinations for Jeep customers since there's a Jeep model for any (and dare we say 'every') Californian out there. Whether you're looking to embrace the open-air experience offered by a Wrangler, or are looking for the spacious blend of utility and comfort offered by the Jeep Grand Cherokee, we have you covered here at Orange Coast.
So let's explore the intrinsic relationship that exists between Jeep and everything that California has to offer. Well, maybe we'll just explore some of the parts that make our great state such a unique and wonderful destination, let alone such a unique and wonderful place to call 'home.'
Surf Love
Few in the surf community would be surprised to learn that Jeep is a proud sponsor of the World Surf League. While outsiders might be more likely to associate classic Woodys and classic pick-ups with the sport, any spot where it's going off is likely bound to attract surfers from all walks of life, arriving in a wide range of vehicles (and yes, many of them will be Wranglers). And it's with that in mind that Jeep steps up to plate to support the sport and those daring souls who live it and love it.
The open functionality of a Wrangler makes it ideal for the inherent demands on space that come with surfing. It's a struggle faced by longboarders and fun boarders alike. But from five feet to twelve feet, there aren't many vehicles that can accommodate a board as effortlessly as a Wrangler can. Plus, there's an endless array of aftermarket cargo and utility gear that can help to simplify the process further. Wrangler-specific net, racking, tow, and trailering equipment abounds, and many of it has been designed with surfers in mind. And of course, you're bound to be grateful those times when you need 4×4 capability to reach those hidden breaks.
Speaking of 4×4…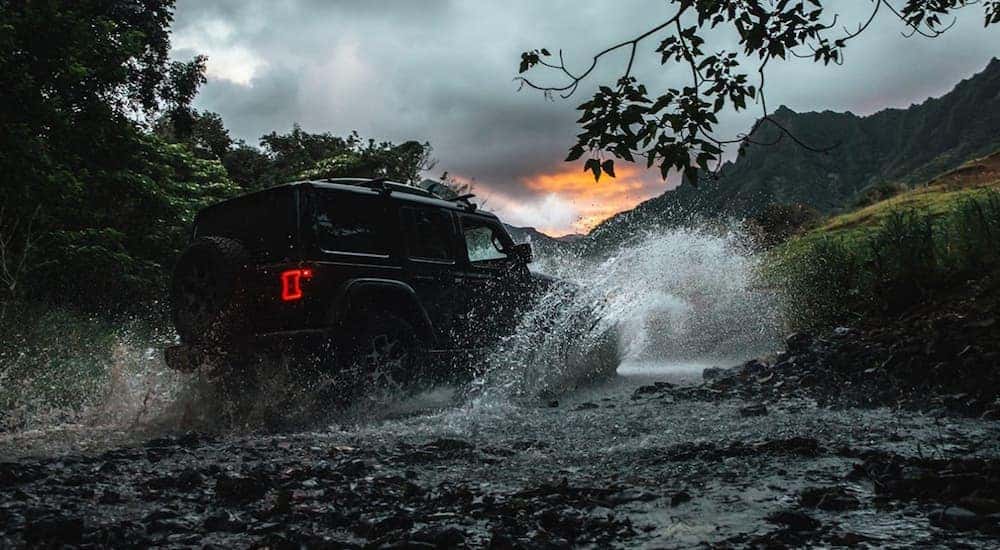 For both avid and casual off-roaders, California offers some of the most distinctive (albeit diverse) terrains to choose from. There are forest-covered paths, the challenge of mountainous inclines, and some of the most intense desert dunes ready to be conquered. Fortunately for you, both Jeep and Jeep-focused aftermarket equipment manufacturers take the phrase "trail-rated" very seriously.
Northern Californian adventures are ready to be had on the iconic Rubicon trail, while lovers of both four-wheeled and bipedal exploration might seek those to be found in the Shasta-Trinity National Forest near Redding. In Central California, the options are almost too numerous to count. Truth be told, it would take you a long time just to tackle the expansive challenges to be found in Death Valley National Park – and for some, those challenges take them to elevations as high as 11,000 ft above sea level. And of course, we'd be remiss if we introduced the possibilities to be found in Southern California without mentioning Joshua Tree National Park. These are just some of the options available to you, but it's easy to see how, from top to tail, our state provides endless options in terms of off-road (and footbound) challenges.
Take a Hike
Referring to our state as a "hiker's paradise" might be an understatement of the criminal variety. Embodying the diversity that we've mentioned a few times already, locations like Yosemite, Big Sur, Solstice Canyon, and Mount Whitney draw in locals and tourists in droves.
Yosemite, for example, provides the moderate 1,000-foot ascension to Columbia Rock, followed by a seven-mile round trek up another 2,425 feet of rock face and hillside staircasing. Of course, hiking enthusiasts are all too eager to tackle this challenge for the opportunity to witness the majesty of the nearby Yosemite Falls, especially in the springtime when water levels ensure that the falls are abundant.
Over by Big Sur, you'll find the McWay Waterfall Trail, a moderate trail that rewards its hikers with the breathtaking view of an 80-feet waterfall descending from a sheer rock face into the ocean itself. Best part? The hike itself only takes about a half an hour.
And while hikers and runners may not always find common ground, Runyon Canyon Park is one of the most iconic locations to increase the likelihood of them doing so. Just two blocks away from Hollywood Boulevard, this expansive 130-acre park provides views of the Pacific Ocean and Catalina, with seven trails to choose from.
The Right Jeep for You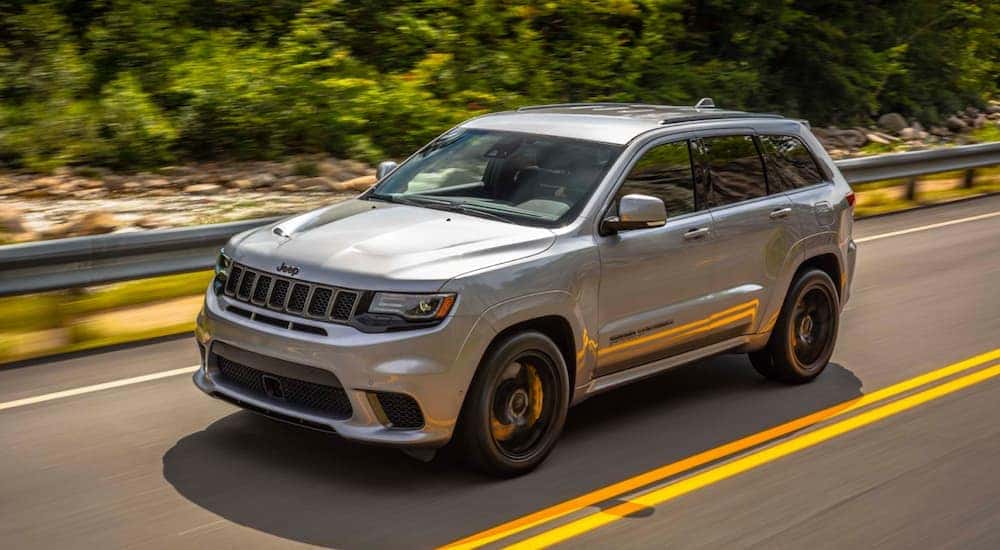 The unique demands of both your lifestyle and your budget help to define most vehicle purchases, but regardless of which of the above activities you engage in, or if you prefer something else entirely, we at Orange Coast would like to help you find the perfect fit in terms of Jeep.
Whether you're looking for a new model year offering or a high-quality pre-owned, we've got you covered. Whether you're looking for something stock and road-ready, or heavily-modded and trail-ready, you're likely to find your next Jeep right here at Orange Coast. Our commitment goes well behind the car-buying experience, with our skilled team offering support through the life of your vehicle. After all, there are adventures to be had, and we want you to be out there enjoying them.
Where Will Your Jeep Take You?
Of course, we could have taken much longer to cover the outdoor adventures to be enjoyed in this 164,000 square mile area that we call home. But why waste that kind of time, when we could be out there enjoying it? And with that in mind, what we really want to know is this…
Whether you're a proud Jeep owner or are simply considering a change, what sort of adventures will you be seeking out next? Are you a surfer, an off-roader, a cyclist, a hiker, a runner, a skier, a snowboarder, a mountain-biker, or something else entirely? And most importantly, where are your favorite Golden State spots to find your unique brand of 'happy'? From Crescent City down to Imperial Beach, we want to know!