How Jeeps and Los Angeles Make the Perfect Combination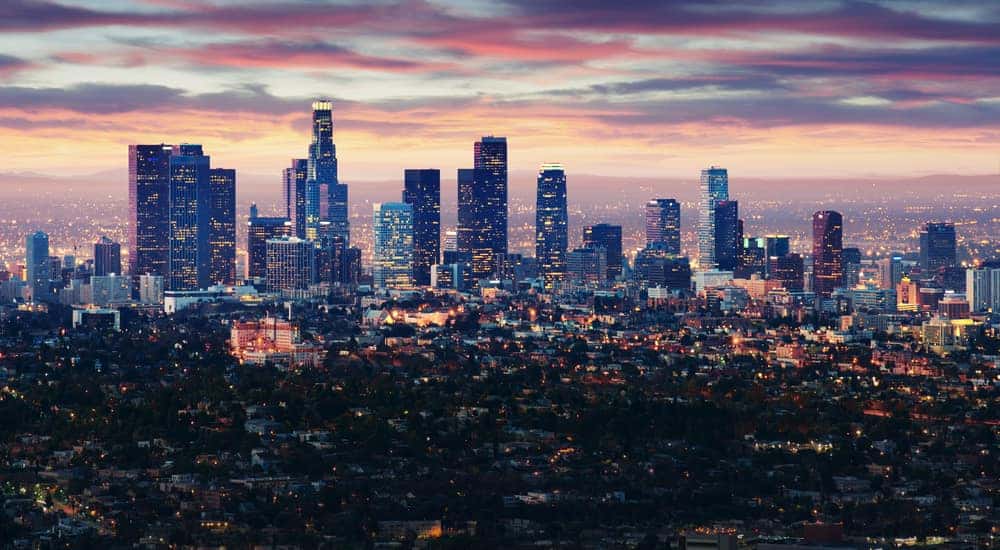 Jeep dealerships in Los Angeles? What could they possibly have in common? Well to start, one is a progressive car brand while the other is a progressive city. Jeep dealerships and Los Angeles are always trying to change the world and live free, and because of that they truly belong together. In fact, if we were playing a matching game, these two would always get a perfect score. From their exterior preferences right down to their core beliefs the streets of Los Angeles was practically made for Jeep brand vehicles.
They are Both Dynamic
While living in Los Angeles, you will find that everywhere you turn you are going to bump into someone with a completely unique personality. One person is trying to make it as a blue-only artist while another just discovered their passion for Bikram yoga. Even your own neighborhood can feel like a circus of interest and intrigue as you never know what to expect from a resident of Los Angeles. It is without a doubt a free-spirited city, and Jeeps are the exact same way.
Jeeps are a dynamic vehicle brand that attempts to always be versatile and unique. One second your stylish Jeep Cherokee could be out on a midday shopping trip, and the next you find yourself traveling up into the nearest mountains range to enjoy the beauty of nature. The technology features will always amaze, and the powertrains are up for anything. Even the style of any Jeep vehicle will keep you guessing as to where it even belongs because it pretty much belongs everywhere. Basically, Jeep vehicles are born to be all and do all, just like the dynamic residents of Los Angeles.
They are Both Stylish
Los Angeles is the epicenter for hit fashions with a casual flair, and nothing pulls off stylish yet casual like a Jeep vehicle. Every Jeep vehicle brings its own signature brand of unique and trendy that is always designed to be appetizing for the eyes.
From the classic Jeep Wrangler with its retro jeep design that screens freedom to the modernized Jeep Renegade that knows exactly where the limits but totally ignores them with its funky grille, headlight design, out of this world color options, you won't find a more stunning example of Los Angeles styling. There are also more sophisticated options like the Cherokee in case you felt the need to keep it classy and professional. No matter what you will find a Jeep vehicle that allows you to stay true to who you are inside and out.
They are Both Healthy and Environmental
Jeeps have always about exploring the world and becoming one with nature. When it comes to fuel efficiency, the average of Jeep vehicles is 30 mpg highway so that you can drive longer and keep fuel intake low, and it's only improving with every year. Los Angeles also is big on things like body health, exercising, eating natural, and going green and Jeeps have a great way of allowing you to feel almost connected with the environment around you. Together these two can work toward creating a healthier lifestyle and start by connecting with nature.
A Jeep Will Help You Enjoy the Beautiful Weather
With an annual average of an absolutely ideal 72 degrees, Los Angeles is known for having beautiful weather conditions. With this type of atmosphere, it is only right that residents should have a vehicle that enjoys basking in that beauty just as much as they do.
Jeep vehicles are known for their adventurous spirit and ability to connect with the world around them. They live to be open and free to roam the world around them, and Los Angeles is the perfect place to do that. Just open the top of a Jeep Wrangler or the sunroof of a Jeep Compass or Cherokee, and you will instantly feel a breath of fresh air wash over you.
Oh and don't forget these babies can tow with the best of them. Go ahead and tow your watercraft down to the dock or find some nice wooded area to bring your trailer.
A Jeep Will Help You Get Through the Traffic and Long Commutes
Los Angeles may seem like a magical place of interesting people and beautiful weather, but even a paradise will have traffic. Los Angeles is plagued with seemingly endless traffic, and even though it's a city, it can still take twenty minutes to just get around the area. There is also the fact that vehicles are almost a requirement if you want to get anywhere worthwhile in the city, and this is where Jeep saves the day.
No matter the commute Jeep vehicles will always make them less painful if not surprisingly enjoyable. Jeeps are great at opening up space, so you don't feel cluttered, and the features available could keep you comfortable and entertained for hours. Imagine cozy heated seating with lumbar support and dual temperature control as you listen to your free year of SiriusXM Satellite radio with so many crystal clear music, news, sports, and talk show channels that you can be sure there will be something worth listening to. If you want further customization, there is also the UCONNECT system which connects you to your Apple or Android smartphone so that you can listen to your own music or make a call without lifting a finger. Let's just say; the commute just got a lot more fun.
Only a forty-five-minute drive from Los Angeles is Orange Coast CDJR dealership that will provide you will all of your Jeep needs. We are a dealership that deals not just in Jeeps and other automotive brands but in innovation and progress. Free-Spirits and passionate souls are always welcome and appreciated here. We at Orange Coast CDJR firmly believe that the right car can change the world, and we want to strive towards that bright future. If you dream big, then we are the dealership for you.