How to Find the Perfect Jeep in Los Angeles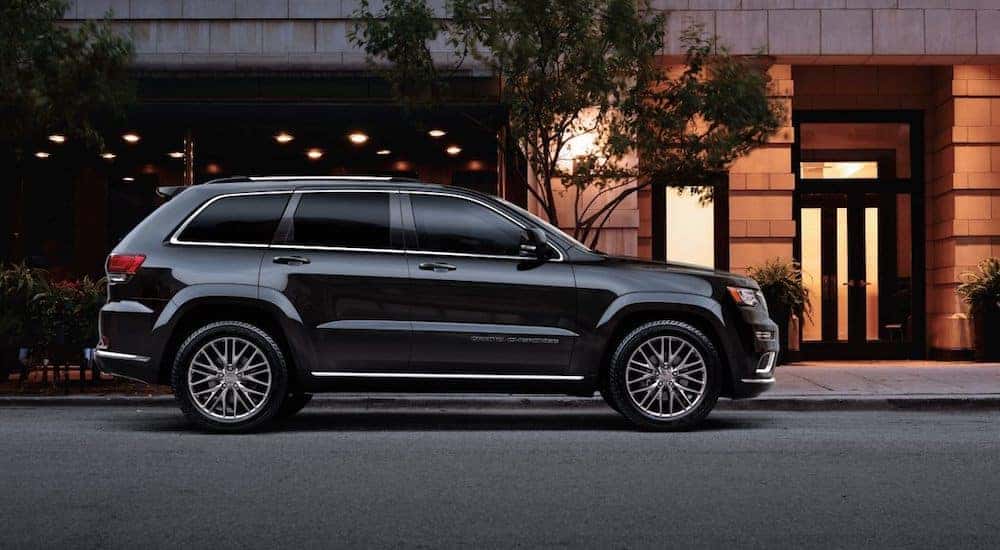 The name Jeep is synonymous with performance, design, and function. Jeep has one of the highest fan followings of any brand, and it's no wonder why. All Jeep vehicles are at the top of their class in many categories, making loyal customers of all of their buyers. The current models of Jeep vehicles offer everything drivers need. Drivers can currently choose from five models at a Jeep dealership in Los Angeles, like Orange Coast CDJR: The Jeep Wrangler and the Jeep Wrangler Unlimited, the Jeep Cherokee and the Jeep Grand Cherokee, the Jeep Patriot, and the Jeep Renegade. But which model is right for you? Let's take a brief look at each of these classic Jeep models.
Jeep Compass
One of the best-valued SUVs on the market today, the Jeep Compass is not only a great value, but it's also a great ride. Style, performance, and family-friendly, the Compass is an all around great vehicle. The Jeep Compass packs a ton of features into its small stature and was awarded the best-valued SUV for several years. The Compass is super versatile and gives drivers a great selection of both standard and optional features when it comes to performance as well as storage, cargo, and passenger capacity. There are several powertrain combinations to choose from depending on what your needs are. Technology is everywhere onboard the latest models of the Jeep Compass, and drivers will not be disappointed with the options for safety, connectivity, and navigation possibilities in this great Jeep SUV.
Jeep Cherokee and Grand Cherokee
When it comes to the Cherokee models, drivers who are looking for a compact SUV or a midsize SUV will have great options from a Jeep dealership in Los Angeles. The Cherokee is compact and packs cargo and passenger capacity into a smaller package, while the Jeep Grand Cherokee bumps up its size placing it into the mid-size category and also adds a bit more cargo space and passenger features. In fact, while the Jeep Cherokee offers a more than satisfactory 54.9 cubic feet of cargo space (24.6 cubic feet without the seats folded), the Jeep Grand Cherokee offers an incredible 68.3 cubic feet of space with the seat folded down and 36.3 cubic feet with the seats up. Drivers who prefer a smaller ride will love that the Jeep Cherokee holds its own with cargo and passenger space, and still brings a lot to the table in the area of performance. Those who want a bit more cargo and passenger room plus a bit more on the performance end will love the Jeep Grand Cherokee for all it has to offer the driver in these areas. Whether you are gearing up for a weekend adventure or simply running errands, the Jeep Cherokee or the Jeep Grand Cherokee found at your Jeep Dealership in Los Angeles will definitely deliver.
Jeep Wrangler and Wrangler Unlimited
An icon from the time it hit the market, the Jeep Wrangler continues to deliver all the classic styling and on and off-road performance while bringing a few new items to the table. The new Jeep Wrangler and Wrangler Unlimited have a 285-hp 3.6-liter Pentastar V-6 engine, four-wheel drive, stability control with hill-start assist, and more performance and control options that let drivers be in control of their Jeep in any condition. The Wrangler is designed to tackle any road or weather situation, and this is what fans of the classic Wrangler love and keep coming back for. Sporty, rugged, stylish, and a great performance, the Wrangler, gives drivers everything they could want in a Jeep.
Jeep Patriot
The Patriot is a great mix between the Wrangler and the Cherokee. Its shape is rugged, yet stylish, and includes plenty of standard and available features. Drivers love the great MSRP on this ride. In fact, many first-time Jeep buyers gravitate toward this Jeep because of its great value when paired with its reputation for performance. There are two 4-wheel drive (4WD) options available for drivers so they can truly customize their ride while getting the feel and love for the Jeep brand at a great value price.
Jeep Renegade
Voted one of the best SUVs under $25,000, the Jeep Renegade has multiple trim options that are wowing drivers with extras. But don't forget about the standard features, which are not skimpy on the Renegade. There are available 4-wheel drive options, turbo-charged engine selections, as well as a unique naturally aspirated engine. Jeep's classic rugged styling, power windows, locks, 16-inch wheels, are just a few of the features that come on the Renegade.
Other features include a 5-inch control panel system for navigation, entertainment, and connectivity, USB ports that allow drivers and passengers the comfort of knowing they will not run out of power while on the go. Safety tech, such as blind spot monitoring, lane-departure warning, and more give drivers all the style, performance, safety, and connectivity they expect when they are buying a Jeep SUV.
Shopping at a Jeep Dealership in Los Angeles
When you are looking for a Jeep dealership in Los Angeles, Orange Coast Chevrolet, Dodge, Jeep, Ram is your spot. We have a huge selection of the best Jeep vehicles to satisfy any of your Jeep needs. Whether you are shopping for a rugged, off-road, Wrangler, or a family Cherokee model, we have what you are looking for. Shopping with Orange Coast CDJR will give you the confidence that you are buying from a qualified, certified Jeep product dealership. Our friendly customer service staff can give you expert advice on all of your questions when it comes to finding the perfect Jeep for you. Once you find the Jeep that you want to take home, our team of finance experts will help you find and secure the perfect lease or loan to have you driving home the Jeep of your dreams. Less than perfect credit? Our finance team will utilize all the resources available to them to get you into the vehicle you need. Check us out online and view our inventory, check our current running sales and lease incentives, and then head on over to our showroom in person and let us help you find your perfect Jeep today.