Priced Under 10K and Ready to Go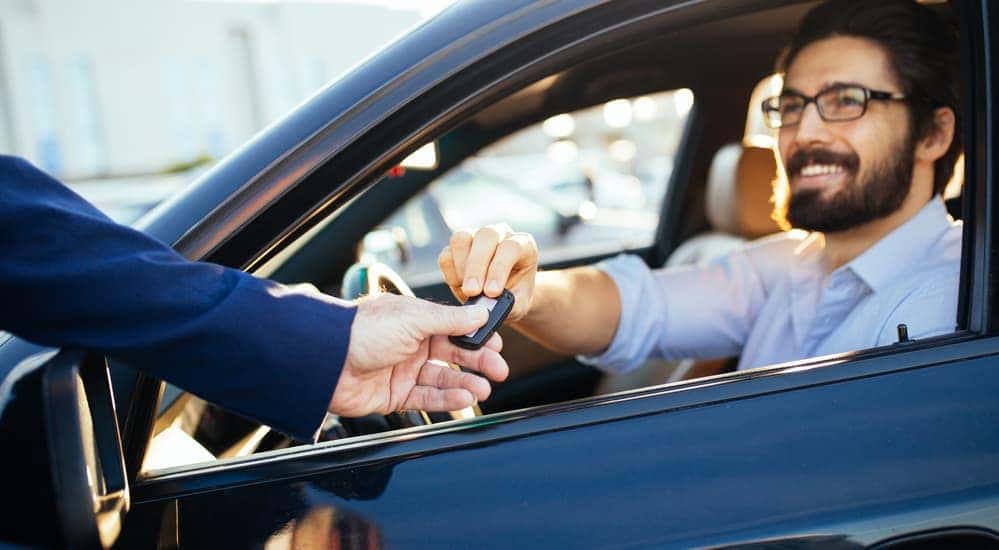 Finding a used car doesn't have to be like finding a needle in a haystack. In fact, it should be quite the opposite. One of the many reasons people swear by buying used vehicles (as opposed to brand new) is because you're going to get a bigger bang for your buck. And, there are a few sweet spots to hit in the used car market. One is finding that vehicle that's just a year or two old and has low mileage but is still listed at an affordable price. The other is looking for vehicles priced under 10K.
The priced under 10K range of vehicles opens up a lot of possibilities for potential car-buyers, simply because the amount of money going into the vehicle is extremely low compared to what you'd be paying on something brand new. It's also low compared to a lot of other used cars that would still be fetching from double, triple, or even quadruple the same amount. Obviously, this sweet spot would be for people on a budget or people that would like to stick to more budget options.
Affordable Fun
Just because a car is less expensive doesn't mean it still won't get the job done. One of the best things about owning a vehicle is giving yourself the freedom to come and go as you please, whenever you want. You may not have thought about this in quite some time, but being able to drive is fun. Like, really fun. Just think back to when you were learning to drive and still thinking about owning your first car. The day you received your first set of car keys was probably a momentous occasion to a sixteen or seventeen-year-old.
Guess what — it's still the same today. Most potential new car owners can't afford to purchase anything high-class themselves and, if they're kids, their parents don't usually want to splurge on anything really expensive. Thus, the priced under 10K selection of vehicles becomes extremely appealing. It's fun for the kids, and it's affordable for the parents, which we like to call affordable fun.
Affordable in General
It's not just kids and parents buying for kids in this market, though. There are a lot of savvy customers out there that know their way around a used car lot. They know what they're looking for because they've been in this situation before. These are people that specifically search for less-expensive vehicles because it makes sense for them.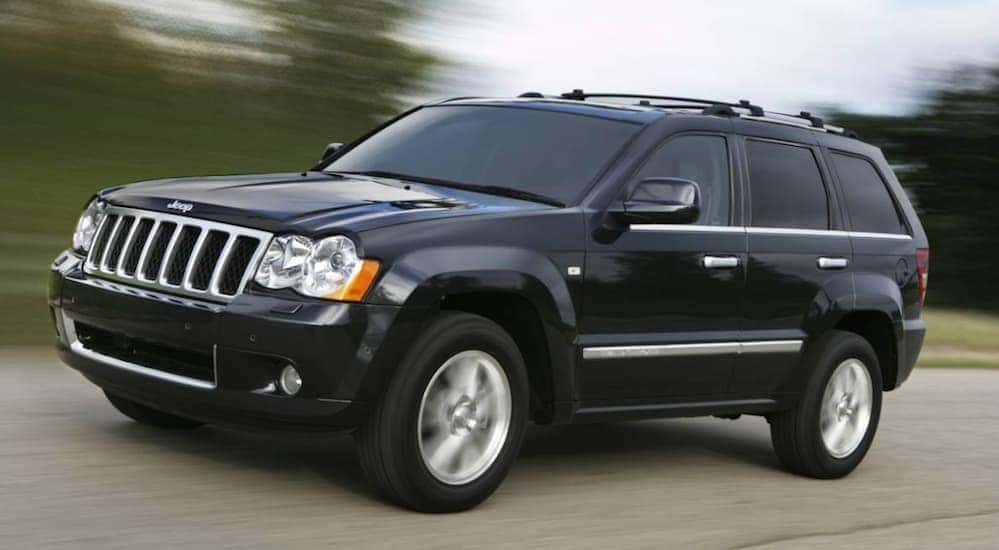 There's something to be said about buying a brand new vehicle and still using it 15 or 20 years later. That's great. It's pretty amazing, actually. But, that's not always the case and, in fact, it's pretty rare. More commonly, people are keeping their vehicles for around 6-7 years and then getting something else.
You've heard of depreciating car value, I assume. The longer you own and use your vehicle, the more it's going to depreciate in value. And, a lot of this depreciation happens within the first few years of vehicle ownership. For example, the Jeep Wrangler, a Kelley Blue Book Top Ten Cars finalist for 2019 Best Resale Value Awards, is estimated to have a resale value of 66.5% after 36 months (three years). That's about 11% depreciation per year in those first three years. And that's one of the top-rated vehicles for resale value. Imagine how quickly other vehicles might depreciate in value.
That is one of the reasons why you might consider the priced under 10K market. These are vehicles that have usually already gone through the phase of massive depreciation that hits vehicles within those first few years. They're now at a more even keel, and their prices won't be dropping dramatically anytime soon. Basically, as mentioned, it's a nice sweet spot for used cars.
Repairs vs Financing
One of the biggest reasons it makes sense to look for cars priced under 10K is the fact that they don't cost much money, either upfront or over time. It's always important to weigh the factors in any major decision, so let's see what the costs might be associated with buying a new or used car that's well over the 10K threshold compared to one that's under it.
Most of the time, you won't be buying a vehicle outright, which is where financing comes into play. This will probably be true for cars under 10K as well, unless you have the cash to spare, which could definitely be the case.
Let's say you are looking to purchase a car worth $20,000 on a 60-month loan. The interest rate is 4.5% and the sales tax is 7.5% for this example. You're putting $2,000 down. Your upfront payment will be $3,500 ($2,000 down and $1,500 sales tax), and your monthly payment will be $335.57. The total loan interest will be $2,134.46, and the total cost (after 60 loan payments) will be $23,634.46.
The same calculations with a car worth $8,000 would end up being $111.86 a month and $2,600 upfront. The total cost would be $9,311.49.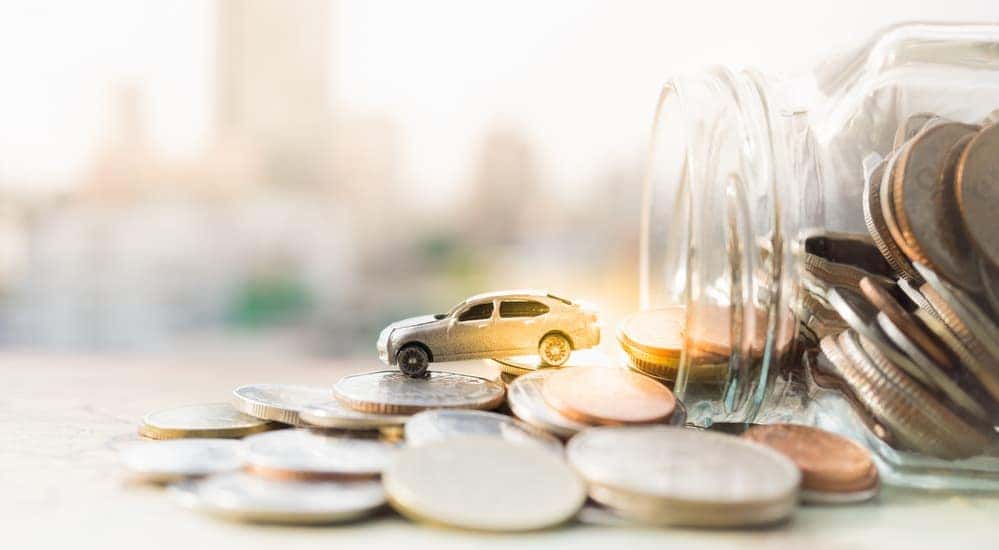 Obviously, everything would be less expensive with a less expensive option, but, to be fair, you should also consider an older car could need more repairs more frequently. Let's add $400 per year onto the total cost (this number is pulled strictly from actual experience), just to compensate for repairs. You end up with $11,311.49 for the total cost, which would still be less than half of the comparison's total cost.
For many people, it's worth it to deal with some repairs when the actual cost of a vehicle still ends up being lower in the long run. This is also an important factor to consider if you're able to do many of your own repairs, thus lowering the actual cost by an even greater margin. If you're handy with automobiles, you already know how much money you can save by ordering the parts and doing the labor yourself. And, it's probably no surprise if you're the type of person that would rather fix up small issues on something used than pay a lot of money for something new.
Of course, it's always up to you to see for yourself what would be best for your situation. However, we're always here to help with any questions you may have.
Bringing Fun and Affordable Together
At Orange Coast CJDRF, we believe there's a car for everyone. We want to help you find what it is you're looking for, so if you're looking for something that's affordable fun, then we're here for you. We take pride in providing excellent customer care through every step of the car-buying experience, including if you're searching for used cars priced under 10K.
We're open seven days a week because we want to make sure we're available for whatever questions you may have, whenever you may have them. Our dedicated team of professionals is ready to help you with whatever you need, so when you're ready, please give us a call or come on down to our Costa Mesa, CA, location and check out our extensive inventory. We look forward to your call or visit.