The Mac & Cheese Announcement You've Been Waiting For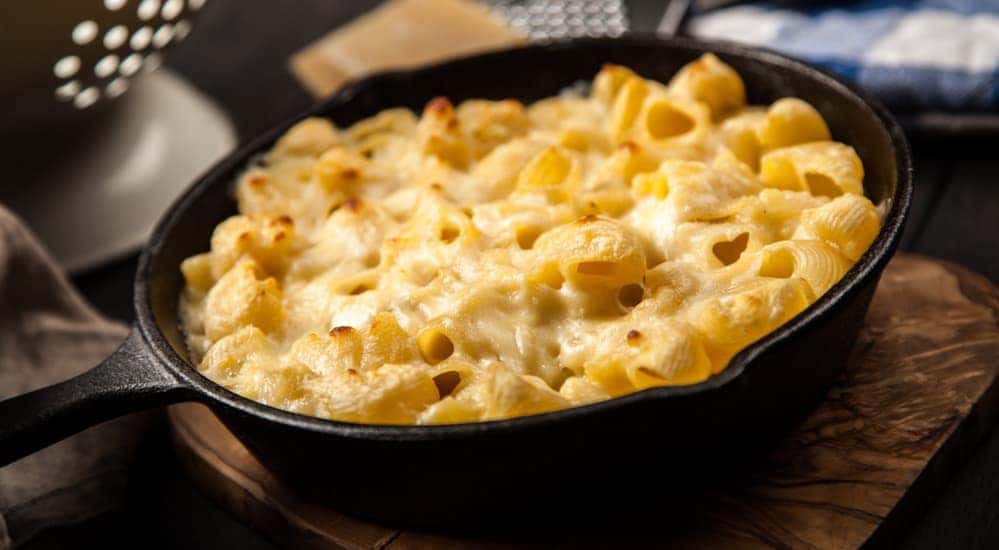 Even here in the temperate climates of Costa Mesa, with our predominantly healthy Golden State mindset, the winter months feels like a great time to embrace the warmth of comfort foods. In general, we tend to crave foods that are higher in fats and carbohydrates during seasonal change — and especially once temperatures drop a little bit, or daylight hours are reduced. The effect of consuming such rich, delectable dishes can have a very specific effect on our hormones, and even our emotions as a result of their ability to drive up our body's serotonin production. This can provide us with a natural pick-me-up, enhancing our general feeling of wellbeing.
So it feels appropriate to share that next month, one of the people's most favorite comfort foods of all time will be coming to Costa Mesa in full-force. Which one are we talking about?
It's the OC Mac & Cheese Fest!
On Saturday, February 8th, the Westin South Coast Plaza will host the OC Mac & Cheese Festival. This public event will run from 11:00 AM – 10:00 PM and allow guests to sample more than 40 different Mac & Cheese recipes by top local chefs! In addition, there will be live music and lawn games to make it a day to remember for each and every Mac & Cheese loving guest!
What Mac & Cheese Lovers Can Expect?
It might be better to ask what you can't expect! Of course, the selection of dishes will depend greatly on the whims of our chefs and exhibitors, but you can come confidently in the knowledge that there will be fun and exciting variations on tried and true recipes. Will there be some sort of Barbecue Mac & Cheese? Maybe! What about Lobster Mac & Cheese? Time will tell. If you're anything like us, you're probably wondering about Bacon-Wrapped Mac & Cheese. Then again, we're not even sure that's a thing, but if it is, we'll bet that it tastes delicious
Things You Need to Know
This is a limited ticket event, with only 1,000 guests being admitted, and no tickets will be sold at the door. By ordering tickets now, you might still be able to save up to $20 from the 'Last Chance Pricing' of $39.99. And if you're looking for early bird rights, and have $65 to burn, you might be able to snag one of the 100 "VIP" tickets that will you get you onto the floor 30-minutes before everyone else! How's that for comfort?
Please note that beverages will be sold separately. All guests must be 21+ to enter and must have positive ID to purchase alcohol, and all food and beverage lineups are subject to change. Finally, an important note for pet lovers: only service animals will be allowed on the premises of this event.
Not Interested? Can't Get Tickets?
That's okay! Maybe you won't be able to give us all the cheesy, saucy details (which includes a confirmation as to whether or not Bacon-wrapped Mac & Cheese is actually 'a thing'). That said, when it comes to comfort foods, Mac & Cheese isn't the only game in town. In fact, we took a recent poll here at Orange Coast as to people's favorite comfort foods (aside from Mac & Cheese), and we were pleasantly surprised by the diversity of foods that people find comfort in.
Chicken Pot Pie
When it comes to the combination of savory meats in a delicious buttery crust, the global array of offerings that you can choose from range from Great Britain's meat pies to Italian calzones to Latin American empanadas. But here in the U.S., one of our favorites is the classic Chicken Pot Pie.

Pepperoni Roll
Speaking of meats within a buttery crust, the Pepperoni dates back to the early 20th century, where it became a favorite of West Virginian coal miners, after being created by an Italian-American immigrant. Simply put, it's spicy Pepperoni rolled inside of yeasted bread, then cut into portable hand-held sizes. Even as an appetizer, Pepperoni Rolls are amazingly satisfying.
Breakfast Burrito
Sometimes you just want to start your day off with some comfort food. Other days, you want to take that breakfast-themed food and enjoy it all day long. Such is the case with the classic breakfast burrito (and we use the phrase 'classic' lightly, since there's really no wrong way to go about it).
Garbage Plate
Oh, this delightful selection goes by any number of aliases, most of which include some variation of the word 'garbage.' It begins with a protein (burger, sausage, steak, chicken, etc.) and a starch (potatoes or rice). But where the Garbage Plate becomes magical is with the inclusion of a meat gravy, the common inclusion of diced uncooked onions, and the optional addition of some sort of bean.
Loco Moco
Like most of the comfort foods we're listing here, Loco Moco is one that you can whip up quickly and easily right at home. But if you have a chance to venture further out west to the Hawaiian islands, we highly suggest you make it a point to order Loco Moco for at least one breakfast. But fair warning: if you order it on your first day, you just might end up ordering it every day (especially if you find yourself at 'Sarento's on the Beach' in Kihei, on the island of Maui…trust us). The recipe is so simple. From the top-down, it's an over-easy egg atop a large hamburger patty, resting on gravy-topped white rice. Trust us, it's magical and will fix almost anything that ails you.
Cincinnati Chili
We're not talking classic chili here. Well, okay, maybe we are a little bit with meat, beans, sauce/gravy, and seasoning – but one of the coolest plays on the idea originated in Cincinnati. Imagine that classic chili – but now it's covering a dish of pasta and covered with grated cheese (and the option of raw uncooked onions).
Brunswick Stew
Along the southern mid-Atlantic states, Brunswick Stew counts among the comfort food staples. Not entirely unlike a classic-yet-soup-styled chili, it consists of a tomato-based broth with two types of meat. The first is a pulled meat of some sort, and it's accompanied by spicy, smokey meat (sliced kielbasa, for example) to add flavor. Vegetables and beans are also a common inclusion. Which brings us back to the West Coast…
Fish Tacos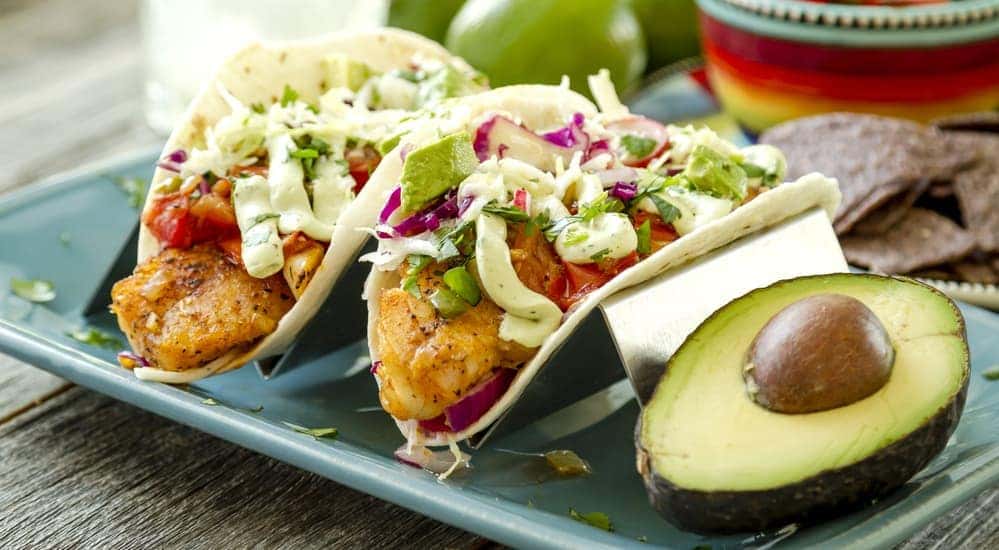 While the fish taco has been welcomed and celebrated outside of the Pacific region, we all know where they began and where the best ones can be found. Chances are you have your favorite place, so be sure to let us know in the comments.
Mashed Potatoes
Smooth or Chunky, Basic or Styled, White Potatoes or Red… Mashed Potatoes are one of those side dishes that – done right- can elevate rib-sticking goodness to an entirely new level.
Grilled Cheese & Tomato Soup
So simple. So classic. A near-perfect lunch or light dinner.
Comfort Foods
So, there you have it: a hot tip on a great event right here in Costa Mesa for all of you Mac & Cheese enthusiasts, and some additional ideas for those of you looking for comfort foods in the comfort of your own homes and beyond.
From all of us here at Orange Coast, enjoy!