When Buying a Used Car is Better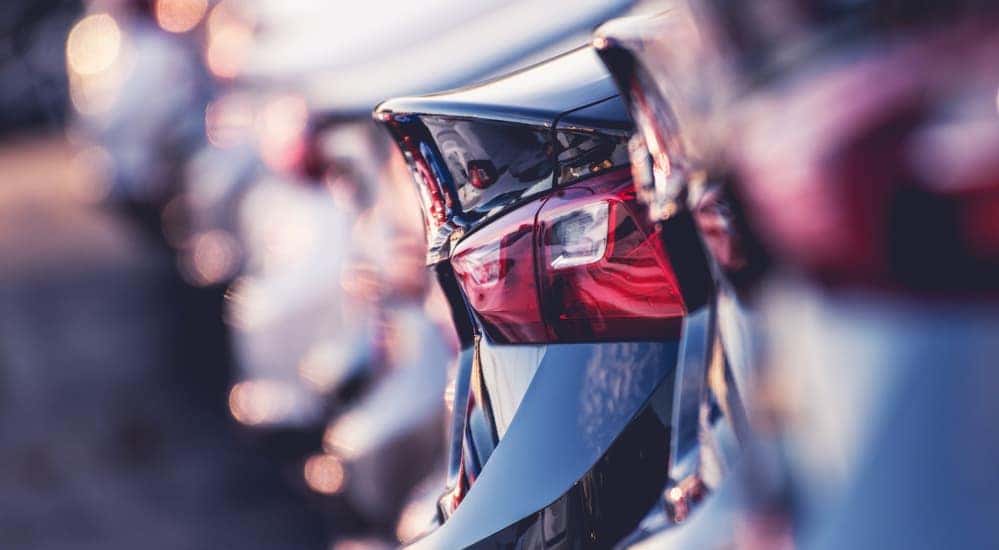 The decision to choose between looking into new or used vehicles is one that should be met with the proper research and care. There are clear benefits for each camp, but today we're going to mainly discuss why a used car might be the better option. At Orange Coast Chrysler Jeep Dodge RAM Fiat, we know the car-buying process can often seem tiresome and might be a bit nerve-wracking at times. But, we believe it should be simple and easy. We have a variety of used cars for sale, and we'd love to show you what we have to offer. And, hopefully, you'd like to hear us out.
We offer a wide selection of vehicles new and used, but we think some of the best deals come when you're looking into used cars. Used Jeeps, in particular, can be quite a catch. They can often be quite a bit more affordable than a brand-new vehicle, plus they don't necessarily have to have a lot of mileage or wear and tear. Let's check out some of the ways you might benefit from going for a used car over a new one.
Is It Actually Even Used?
You know the age-old saying that a car will immediately depreciate in value by thousands of dollars the second you drive it off the lot? Well, there's a bit of truth to that, although maybe not as much as some people think. Sometimes, there can be a very fine distinction between the terms 'used' and 'new.' Your vehicle wouldn't really be worth any less the second you drive it off the lot, but you also most likely wouldn't get the exact same price back that you just paid for it if you tried selling it in a short amount of time. Some vehicles just have better resale values than others as well, which we'll get to in a second.
For one reason or another, there are a lot of vehicles out there with a relatively low amount of miles on them for the amount of time they've been around (their model year). Yes, they are technically used, but if you're comparing a vehicle that's only one or two model years behind the latest model to one that's six, ten, or more years behind — well, now you're basically looking at a new vehicle in that comparison. That is the joy of finding a car that's new enough. You'll get all the additional features that the old car was missing, but you won't be paying full price for a brand-new vehicle.
It sounds like a win-win when you look at it from that perspective. Why pay more for a brand-new vehicle when there are plenty of used ones available in excellent condition and cost thousands of dollars less?
Resale Value
There are a lot of reasons someone might have to sell their car, but we aren't going to delve into that right now. However, it should be known that there are a lot of used cars for sale out there that don't necessarily have anything wrong with them. People simply decide to sell things sometimes, which can be a huge benefit for you, the prospective used car shopper.
When you're on the hunt for a used vehicle, you should keep in mind that not every car is going to be the same when it comes time to sell it. For example, according to Kelley Blue Book, their top ten cars in the "2019 Best Resale Value Awards" are all trucks and SUVs. That means vehicles like the 2019 Jeep Wrangler (which ranked number two, by the way) can maintain a higher price level year-over-year when it comes time to sell it. This can mean a couple of things.
First, used Jeeps are popular. They're popular because the Jeep name is well known and loved, but they're also popular because they have good resale value. Yes, that means a used Jeep might still maintain a higher price a year or two after production, especially compared to a sedan. But, and second, that also means if you purchase a used Jeep, you can expect to have decent resale value down the road as well. In fact, you can expect to have some of the best resale value in the event you sell.
It sounds like a good investment, especially if you're looking for a truck or SUV. Just like everyone else, you can never be sure what's going to happen down the road. You may decide a different vehicle would be better after a few years, or you just can't live without some of the newer features. So, you decide to sell your vehicle. Well, if you've invested in a vehicle with good resale value already, the process will be a lot more satisfying.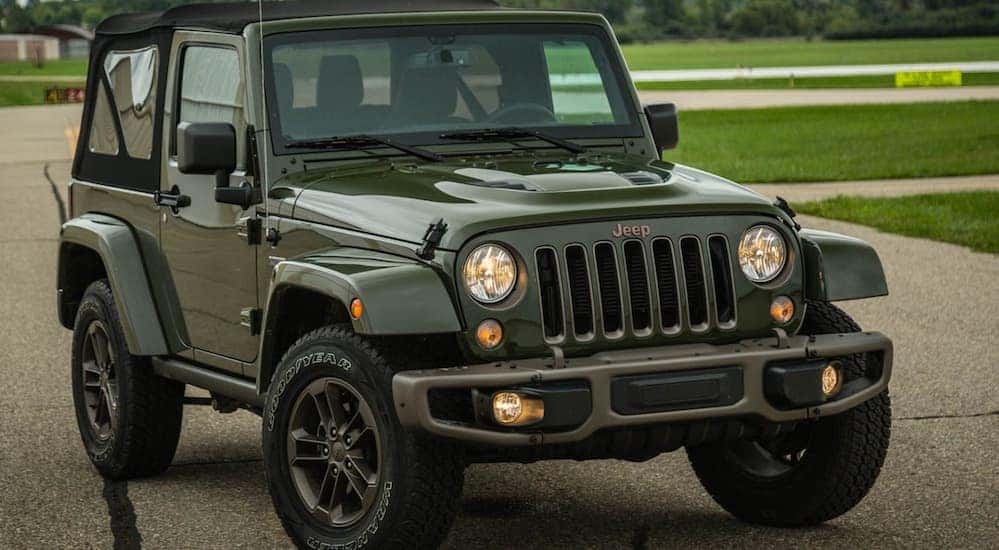 Certified Pre-Owned
One huge benefit you have when shopping for a used car is that you can take advantage of the Certified Pre-Owned (CPO) selection of vehicles. You can't really find better quality in a car than when it's brand new, but searching through CPO vehicles would be the next best thing.
One major difference between CPO cars and normal used cars is the fact that every single CPO vehicle has gone through a variety of meticulous inspections and testing. This is done by a certified entity, which would normally be the manufacturer or the dealership. CPO vehicles from the manufacturer come with added benefits, like a limited warranty.
CPO doesn't mean new. A used car is still used, whether it's gone through testing or not. There may have been repairs made or parts replaced, but the vehicle has been gone through and made to be as close to new as possible. Having the CPO badge is a sure indication that a car has been thoroughly checked over and is in the best possible shape while still being a used vehicle.
Know the Market
At the end of the day, looking for a used car instead of a new one might be the better option for you because of how often things can work out. If you're looking for something very specific, it's always going to be easier to find a new vehicle because they're available and can be customized with features. However, if you're casting a bit of a wider net, so to speak, then there will be plenty of options for a used vehicle to fit your needs. Whether it's a Jeep Wrangler perfect for cruising to the beach, or any number of Ram trucks to get the job done with ease, we have used vehicles for sale for any type of driver.
Bottom line, there are great used cars for sale here in Costa Mesa, CA. Here at Orange Coast CJDRF, we aim to help everyone find the vehicle they've been looking for. We pride ourselves on providing excellent and professional service to everyone we come in contact with, whether it's over the phone or in-person. So, please, give us a call today to schedule a test drive or come on down to check out our large selection of vehicles. We look forward to hearing from you!