Your Jeep Dealership in Orange County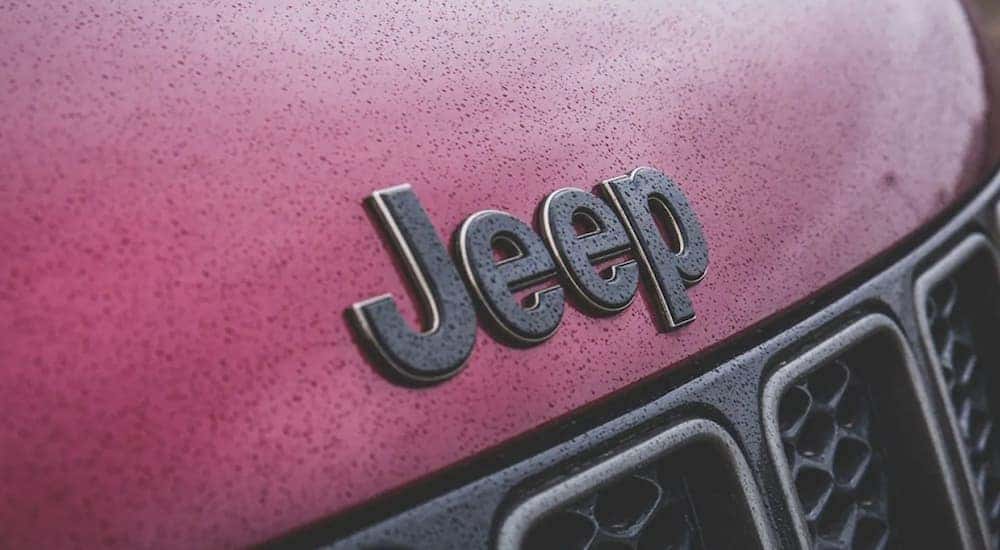 If you're looking for a new car in 2019, there has truly never been a better time to invest in Jeep's exciting and versatile new lineup. Orange Coast CDJR has the widest selection of Chrysler, Dodge, Jeep and Ram vehicles in the area and a team of trained professionals to help you take one of these cars off the lot. Let's dig into some of the highlights of Jeep's 2019 lineup and why the folks at Orange Coast CDJR are the best people to help you find the car and financing plan that works best for you. Once we find you your perfect Jeep we're sure that we'll be your Jeep Dealership in Orange County moving forward.
Jeep: Military Quality and Performance at Your Fingertips
The history of the civilian Jeep extends all the way back to 1945 when the designs from the all-terrain vehicle widely-used in World War II was specifically tailored to a model for the public. Since then, Jeep has innovated to create rugged vehicles suited both for Sunday drives and rugged off-road adventures. Their attention to detail and wealth of experience in heavy-duty vehicles has remained evident in the products they create.
Now more than 70 years after its civilian launch the Jeep has taken decades of innovation and lessons learned to provide the current 2019 lineup. From the classic and rugged Wrangler to the newly announced Gladiator, Jeep truly has an exciting option for everyone.
The All-New Jeep Wrangler
Since its first model in 1986, the Wrangler has been a staple and poster child for the Jeep brand. Its combination of rugged off-road performance and sleek modern aesthetics truly exemplify the Jeep brand and everything it stands for. Here are the some of the available iterations of the 2019 Jeep Wrangler:
Sahara – Starting at $38,295, the Wrangler Sahara is meant to provide a premium driving experience on the road. Its refined cabin, premium materials and state-of-the-art interior technology all work together to provide a driving experience that is unrivaled in its comfort and convenience. Also available with body-color fender flares and a body-color hardtop, and a variety of vibrant colors the Sahara offers a variety of ways to express your personality wherever you go.
Rubicon – Starting at $41,445, The Rubicon is meant to provide the ultimate off-road experience. It's 33-inch tires, 4×4 capabilities locking differentials, and one-touch retractable power top make this a vehicle that is just begging to be taken into the great outdoors. Voted the Northwest Outdoor Activity Vehicle of the Year for 2018, the Rubicon is widely regarded to be one of the best vehicles in its category. Choose from a variety of ten different colors and six top options to make this vehicle your own and get moving.
MOAB – If you're looking to take advantage of everything the Jeep Wrangler brand has to offer, look no further than the MOAB. Starting at $51,200, this ultimate imagining of the Wrangler offers a steel front bumper and rock rails to provide a high-performance, adventure-ready vehicle. These exterior additions add an extra layer of grit to your Jeep, ensuring that it can withstand the toughest weather and most treacherous trails.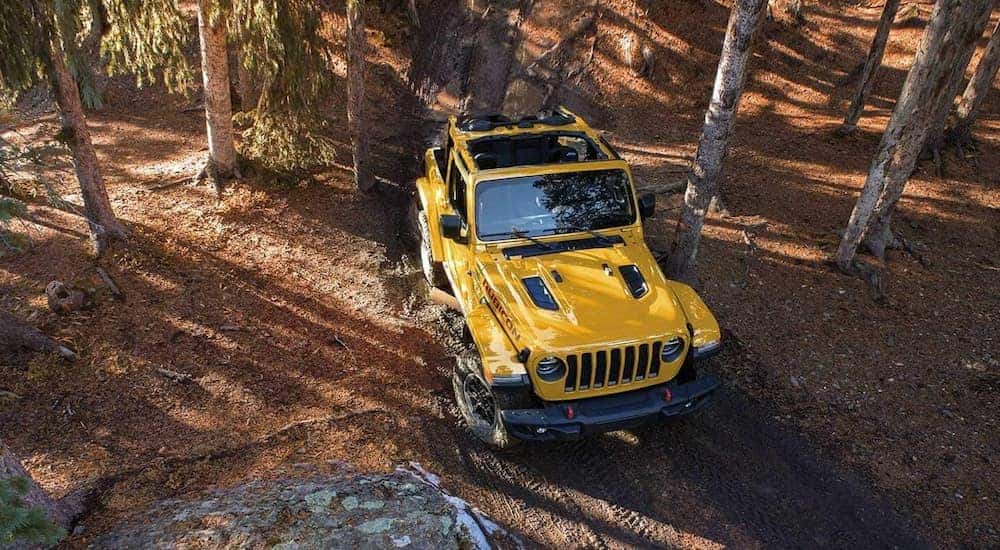 The Classic Grand Cherokee
Suited for luxurious road driving and the occasional trip off the beaten path, the Grand Cherokee carries itself in impeccable style to truly do everything. Here are the available trims that are moving the Grand Cherokee name forward in 2019.
Laredo – Starting at $31,695, the Laredo represents the baseline model for the Grand Cherokee line. It's classic appearance, available in five coats of paint and with a 4×4 option make this a great choice for anyone curious about diving into the Jeep brand. Give one a test drive today to experience all the joy and perks that make being a Jeep owner something special.
Upland – The next step up in the Grand Cherokee line is the $35,645 Upland. With 20-inch black gloss wheels, a black interior with accent stitching, and remote blind-spot monitoring, the Upland exudes luxury and quality at every turn. It's power liftgate and available passive keyless entry and remote vehicle start are just a few options that will make your daily routine that much easier.
Limited – Next we'll take a step up to the luxurious Grand Cherokee Limited. Starting at the price point of $38,945, the Limited represents the apex of the Grand Cherokee brand. It's available Quadra-Trac II 4×4 system, provide all-speed traction control and dynamic automatic responses to snowy or rainy weather. Choose from a number of preset options such as mud, rock, or snow to adjust your system accordingly and face even the nastiest conditions. And lastly, with a beautiful 8.4-inch touchscreen and full leather interior, you will always feel comfortable and stylish regardless of how messy things get on the other side of the windshield.
The Jeep Gladiator
Now that we've covered some of the Jeep classics, it's time to look to the exciting future for this classic brand. Unveiled at the Los Angeles Auto Show in November of 2018, the all-new Jeep Gladiator will be the reinvention of the Jeep pickup line, which sold under a variety of names from 1962 to 1988. By combining the traditional look of a modern pickup with the distinct aesthetic of Jeep, the Gladiator offers an aesthetic that is truly striking and set apart from the competition.
So, let's get the big stuff out of the way first. The new Jeep Gladiator will offer a best-in-class 7,650 pounds of towing power and a best-in-class payload capability of 1,600 pounds. Coupled with the three-position tailgate, 115-volt power outlet, and available roll-up tonneau cover, the Gladiator is a machine dedicated to making short work out of the heaviest loads.
Once everything from the dirt bike to the lumber are safely stowed away in the massive flatbed, you can settle into the roomy interior and relax. The Gladiator's luxurious interior features an exhaustive attention to detail and aesthetic. With Bluetooth connectivity, 8.4-inch touchscreen and perfectly-proportioned controls, you will feel comfortably in control of every step from A to B. Also, if the weather is just right, don't forget that the Gladiator will be the only convertible pickup truck available on the market. Who says your dirt bike should be the only one soaking up that summer breeze?
Releasing in 2020, the Gladiator will be hitting showroom floors before you know it. Head to Jeep's website to sign up for updates or visit your local dealership today to find more details about how you can be first in line once this car finally releases.
See for Yourself at Orange Coast CDJR
Now that we've covered just a fraction of Jeep's amazing 2019 lineup, the only thing left to do is head down to Orange Coast CDJR, see them for yourself and let us be your Jeep dealership in Orange County. Since 1981, our team of professionals have serviced Orange County with friendly service a wide variety of quality new and used Chrysler, Dodge, Jeep and Ram vehicles. With a dedicated service and financing department, Orange Coast CDJR has dedicated much of our resources to making the car buying experience as simple as possible and making sure you get the most for your money. Between our professional experience and wide selection of certified pre-owned vehicles, you know you're always making a smart purchase at Orange Coast CDJR.