7 Years to Watch for in a Used Jeep Grand Cherokee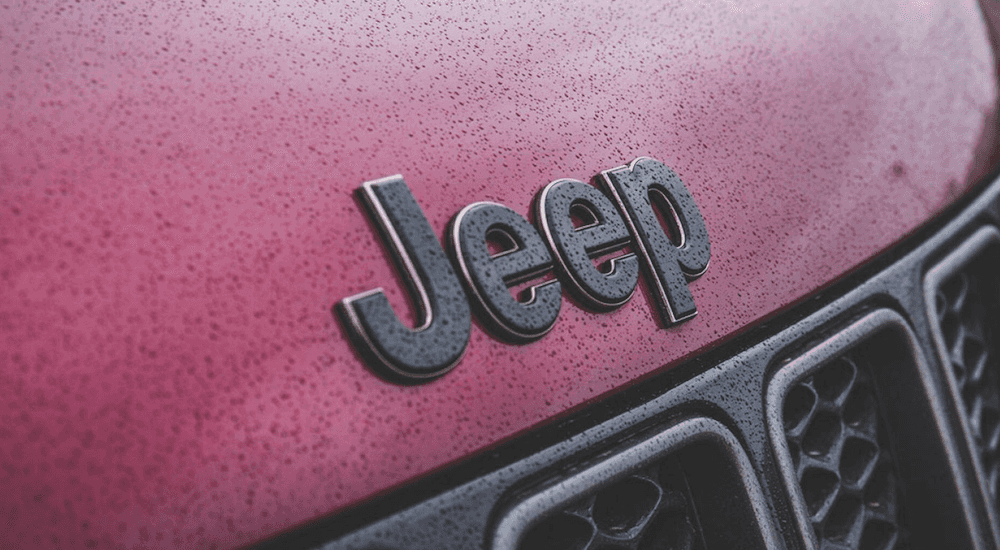 Shopping for a used vehicle can be a lot of fun, but it can also be a lot of hassle – especially if you are just starting out and don't know what model you want yet. If you have narrowed down your options by choosing something like a Grand Cherokee, however, then looking at used Jeeps for sale can be much more enjoyable. Of course, just because you might have figured out what general model you want, does not mean the research and work is over.
The Jeep Grand Cherokee has been available since 1993, so when you start looking for a used model, you are going to find a lot of them. Over the course of more than 25 years, however, there have been a lot of major changes: a Jeep Grand Cherokee from the mid-90s will be quite different from one that is just a few years old. To make things easier, it can be helpful to get a sense for certain model years that have features you want and keep an eye out for those. It can be just as helpful to know what used Jeeps for sale you want to avoid.
So, here are some of the model years you should keep an eye out for, both for better and worse.
What to Look for
The 2008 Jeep Grand Cherokee
This is one of our favorite years when looking at used Jeeps for sale for a number of reasons. The third generation of the Jeep Grand Cherokee kicked off in 2005, but we prefer 2008 because by then, any kinks in the system had been worked out. Also, the Grand Cherokee received a facelift and light refresh in 2008 that simply makes it a bit snappier and nicer overall.
When shopping for 2008 models, we suggest you look for one with the 4.7L V8 engine that was improved that year. Prior to 2008, the available 4.7L V8 offered 230 hp and 295 lb-ft of torque, but the 2008's engine provided up to 305 hp and 334 lb-ft of torque. There were quite a few different trims available in 2008, so you can find lots of used Jeeps for sale from that year with a variety of features.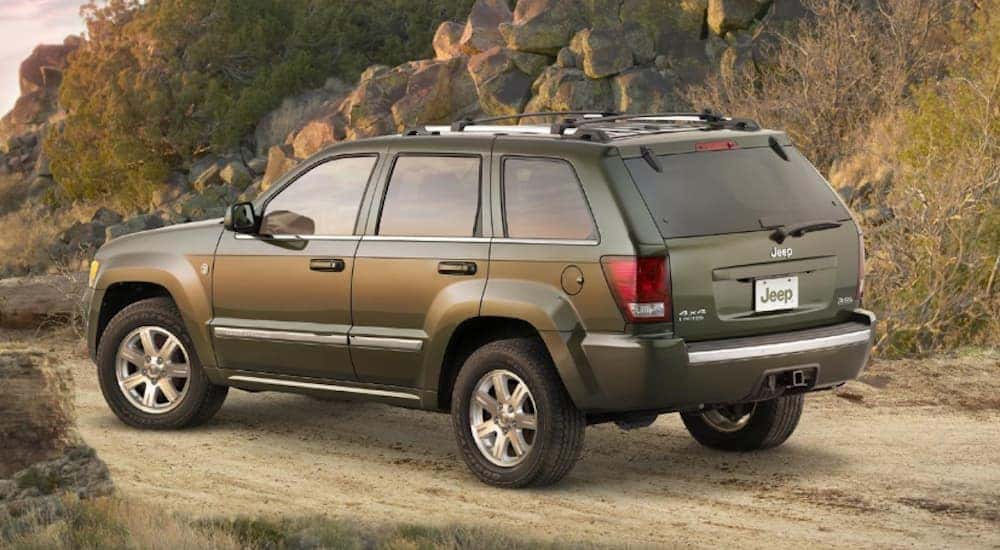 The 2010 Jeep Grand Cherokee
Still a part of the third generation, 2010 was actually the last year for that run, which is one of the reasons we love it. We often find that by the end of a generation, a vehicle like the Grand Cherokee has been refined and just about perfected. So these are sturdy, reliable models that typically have few issues and rarely draw any complaints.
When looking at used Jeeps for sale from 2010, you can find the same great 4.7L V8 engine in it that was found in the 2008 models. The available 5.7L HEMI V8 engine was actually upgraded in 2009, so if you find a 2010 model with the HEMI, it will be incredibly powerful. Overall, this was a great year for the Jeep Grand Cherokee, and you really can't go wrong with it.
The 2013 Jeep Grand Cherokee
If you are interested in a newer, fourth-generation Jeep Grand Cherokee, then we suggest starting your search with models from 2013. This generation actually started in 2011, but there were some issues that needed to be worked out, and by 2013 they were pretty well settled. The fourth generation introduced great tech options with an infotainment system, smartphone compatibility, and more advanced safety features, making them excellent used Jeeps for sale.
The SRT and SRT8 trims were introduced in 2012, so you can find them on 2013 models, and they featured a 6.4L HEMI V8 engine that offers incredible power and performance. Although the standard 3.6L V6 engine is excellent, if you can find one with the 5.7L HEMI V8, which is available on most trims, then you will be in great shape.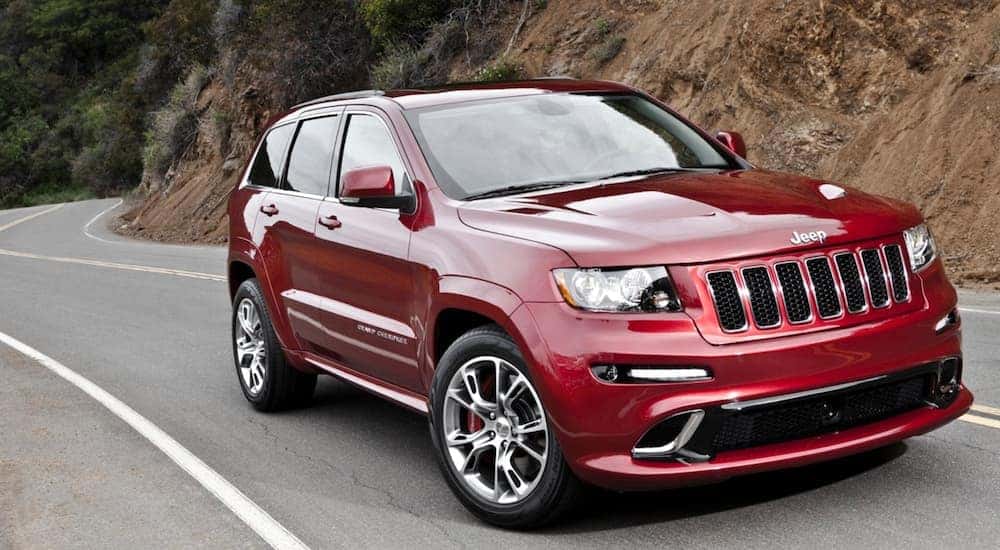 The 2016 Jeep Grand Cherokee
While older used Jeeps for sale are a great way to save a lot of money, if you are looking for something a bit more recent, then we would go with a 2016 model. You will find a lot of these that have come off a lease within the last year or two, which means they are typically in great condition. While you cannot find the 6.2L Supercharged HEMI V8 engine on these models, since that was first made available on the 2018 Trackhawk, you are not otherwise missing out.
2016 was a great year for the Jeep Grand Cherokee and really showcases everything the fourth generation has to offer. You will find them with excellent technology and safety features because they are only a few years old. If you prefer something from just the past year or two, then 2017 and 2018 are great options; but you will certainly pay more for a more recent model.
What to Avoid
The 2005 Jeep Grand Cherokee
This is the first of three years that we would generally avoid, or recommend with some reservations that you should keep in mind. The biggest issue with the 2005 model is that it was the first year for the third generation of the Grand Cherokee. The first year in any generation is typically a time of bold new ideas, which often have unexpected issues that need to be worked out.
That is why we suggest a 2008 model over a 2005. With that in mind, there are plenty of 2005 Jeep Grand Cherokees in terrific condition without any major issues. If there were any problems with models from 2005, they have usually been fixed or handled by now, which is the advantage of choosing used Jeeps for sale. Just look for a vehicle history report and ask about any old issues that might not have been fixed.
The 2011 Jeep Grand Cherokee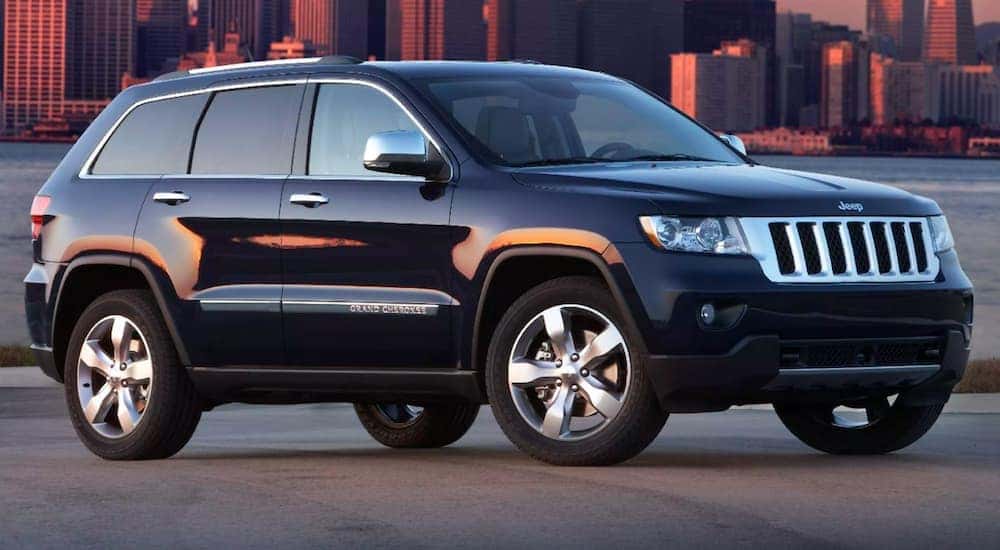 We are a bit hesitant to recommend 2011 models of the Jeep Grand Cherokee for much the same reason: it was the first year for the fourth generation. As such, you should again look for used Jeeps for sale that have had any issues with them fixed. It's not that 2011 was a bad year by any means, there were simply more things that needed to be worked out with the new generation. 2012 models can have some issues still held over from the first year, which is why we feel 2013 is the best place to start.
The 2014/2015 Jeep Grand Cherokee
If you noticed a gap between our recommendation of 2013 and 2016, then good eye – there's a reason for that. For 2014, the Jeep Grand Cherokee switched to an electronic gear shifter rather than a conventional lever. Some drivers found that even though they thought they had placed the vehicle in park, once they got out with the engine running, the vehicle would roll away.
Whether you want to ascribe this to user error or an electronic shifter that was imprecise for drivers used to a traditional shifter, it was a problem. There were numerous injuries reported, and even though a warning sounded to alert drivers that the vehicle was not in "PARK," problems still occurred. Jeep replaced the electronic shifter with a conventional one in 2016, so we typically suggest skipping these two years if possible.
Are you ready to find the best used Jeeps for sale? Then come visit us at Orange Coast CJDRF in Costa Mesa, CA, today and we'll help you plan your next adventure.