A Guide to Affordable Luxury SUVs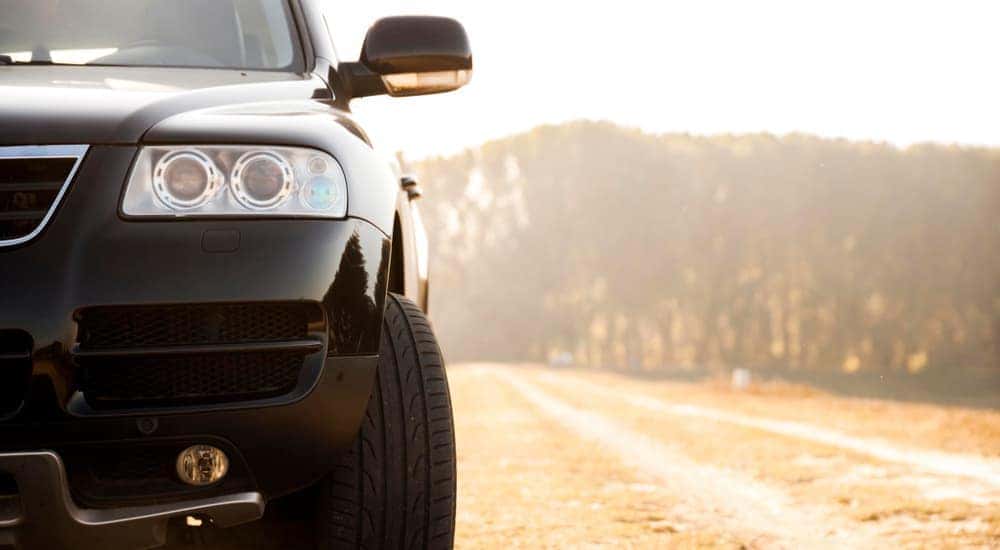 Have you ever searched the internet for "used cars near me" and walked away frustrated because you weren't sure how to narrow down your search? At Orange Coast CJDRF, we share your frustration and are here to help with your search. That's why we'd like to address one of the more common questions we get from our customers: do you have affordable used luxury SUVs?
The simple answer is yes, we do. Our goal is to take the hassle out of searching for a new or used car. Finding a used car, especially, is not easy to do, and we are here to help you know what you are looking for so that you can embrace the full range of vehicles out there.
Affordable luxury SUVs are a great place to start your used vehicle search. Most people do not know how affordable luxury vehicles can be. Luxury vehicles generally depreciate more than their non-luxury counterparts, so buying one just a few years old can save you some serious cash. Imagine getting a luxury vehicle with low miles and many features for the same price as a new non-luxury SUV with less features. That sounds like a good deal, doesn't it? Imagine a BMW X5 in your driveway as opposed to a Ford Edge. While both are great SUVs, the Edge lacks a certain prestige you will find in a BMW—and at near the same price point, it's definitely worth checking out.
So let's take a look at some of the options out there for affordable luxury SUVs. This should help your search as it is always better to know what specific vehicles you are targeting. We'll start with vehicles in the 2016, 2017 model years, since they are just coming off lease and are starting to make their way to the used-car market. Keep your eye out for these SUVs; we often see them come through our dealership, and with our aggressive pricing, they do not last long. Of course, this list is not comprehensive, just a starting point, as there are many other affordable used SUVs on the market.

Acura RDX
If you are in the market for a 5-passenger SUV with excellent resale value and the comforts of a modern luxury SUV, you'll want to spend some time researching the Acura RDX. Buying a used 2016 RDX will save you, on average, 37% over buying new, and this is a model year that is known for its long-term reliability. Buying used is a great advantage because you can look at how reliable the model year is and know what problems to expect.
The 2016 model year is from a previous generation—it is all-new for the 2019 model year—so there are surely some good deals to be had. What's great about this generation is that it is widely regarded as one of the best in its segment, so you know you are getting a solid SUV.
Volvo XC60
The Volvo XC60 is a stylish crossover with many safety features. You'll appreciate Volvo's City Safety, which automatically breaks at low speeds if it senses a possible front collision. Known for its emphasis on safety, there are many more safety features and driver assists, from lane-departure warning to blind-spot monitoring, that your family will appreciate.
Your family's budget will also appreciate the XC60's fuel efficiency at up to 30 mpg, and its average savings of 47% versus purchasing new.
Audi Q5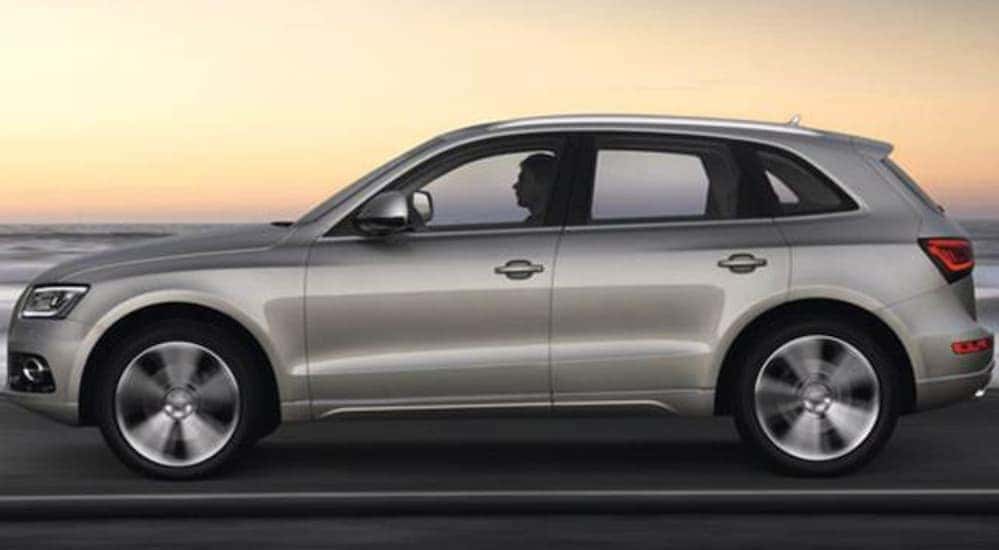 Standard on the 2016 Audi Q5 is a panoramic sunroof. So you know that not only will you be getting the high-end amenities for which Audi is known for, but a panoramic sunroof too. All Q5's come with a smooth 8-speed transmission and all-wheel drive. Also standard are leather seats, 18-inch 5-spoke wheels, 3-zone automatic climate control, 10-speaker audio system, and hill-descent control. There's also an available cup holder that keeps drinks warm or cold. We told you this would be a fun search.
BMW X1
The BMW X1 is currently in the same generation now as the 2016 model year, so buying a used X1 can save you a considerable amount of money. This means you can be driving what is essentially the same vehicle as the new versions being sold on the lot for about 33% less. With only one powertrain option, you know you will be getting a good engine: a 2.0-liter turbocharged inline-4 with 228 horsepower and 258 lb-ft of torque that gets up to 32 mpg. Known for its sporty handling and demeanor, the X1 also has plenty of cargo space—more than some compact SUVs.
Mercedes-Benz GLC
As with the BMW X1, the 2016 Mercedes-Benz GLC is of the same generation as the current model. The 2016 Mercedes-Benz GLC-Class replaces the previous year's GLK-Class. It's a larger version, more comfortable and with a better-looking interior and exterior, and it will save you about 27% over buying new. Compare this model with the Audi Q5 as both are midsize luxury SUVs that offer good value in their segment.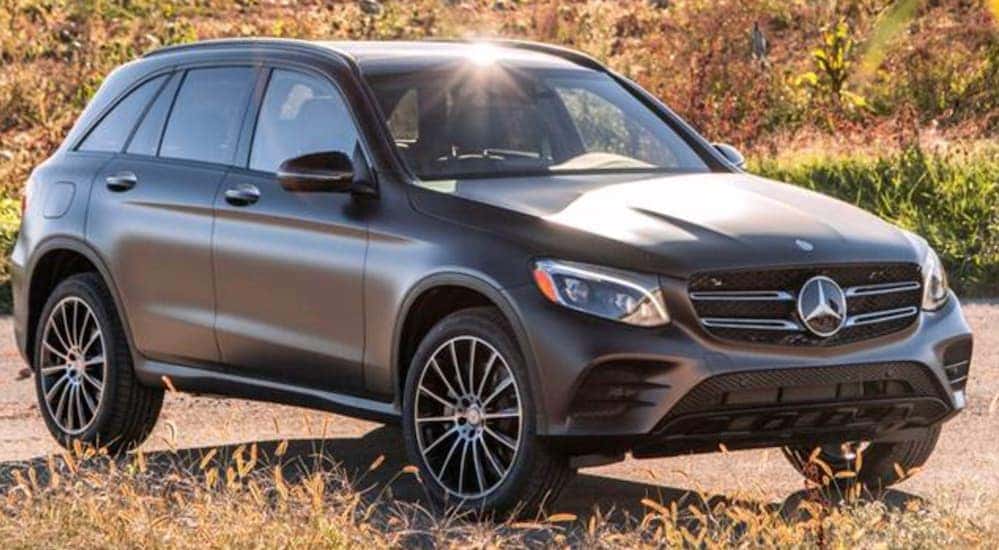 Optional features you may come across include the high-end Designo interior and exterior, available leather, upgraded wood trims, COMAND navigation, and a driver-assistance package that includes adaptive cruise control, active blind spot monitoring, and lane-keeping assist with steering assist.
Lincoln MKX
If you're looking for a quiet, relaxing ride, you will enjoy the Lincoln MKX. With 22-way power-adjustable massaging front seats and a massive panoramic moonroof, you will not be disappointed with how well appointed this luxury SUV is in its 2016 model year. The 2016 version of the MKX was completely redesigned, and it's faster and more luxurious than its predecessors. Standard features include: Sync with MyLincoln Touch, a 9-speaker audio system and a rearview camera. A particulate air-filtration system is also standard, along with remote start, torque vectoring control, and curve control.
Lexus RX 350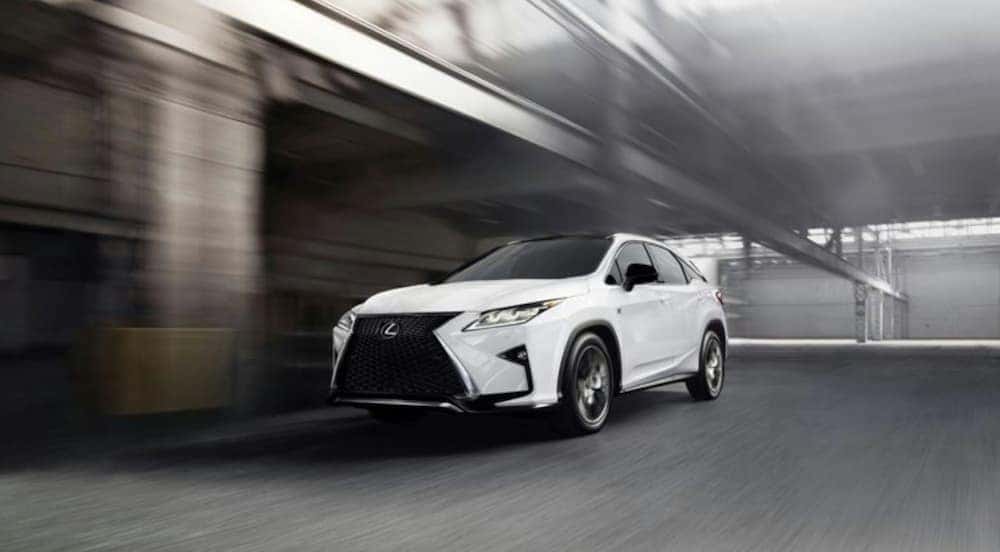 2016 is the first year of the Lexus RX 350's fourth generation. With its debut in the late 1990s, the RX solidified itself as one of the benchmarks in the segment. The fourth-generation features bold exterior stylings and new safety and technology features. You'll also find a power liftgate that allows you to "use the force," where you can open the liftgate by placing a hand near the Lexus badge. Other options to look out for include: a 12.3-inch display and a 15-speaker Mark Levinson audio system. Driving aids include a pre-collision warning system with pedestrian detection, radar-based cruise control, blind-spot monitoring, automatic emergency braking, and lane-departure alert. Another fun feature is a rear-seat entertainment system with a DVD player and dual screens.
You Never Know
Regardless of the vehicles you come across in your search; it is important to keep an open mind. Shopping for used cars should be fun. There are so many different used cars on the market, and it is important not to rule any of them out—you never know what you might find, and that's the fun part. You may start your search set on a practical SUV that you've heard has an excellent reliability rating and solid resale value, only to find there's a luxury SUV that has fallen into your price range and has an even better reputation. You just never know. If you happen to be in Orange County, come out and see us at Orange Coast CJDRF. You just might surprise yourself.