America Loves Dodge Muscle (& Even the West Coast Agrees)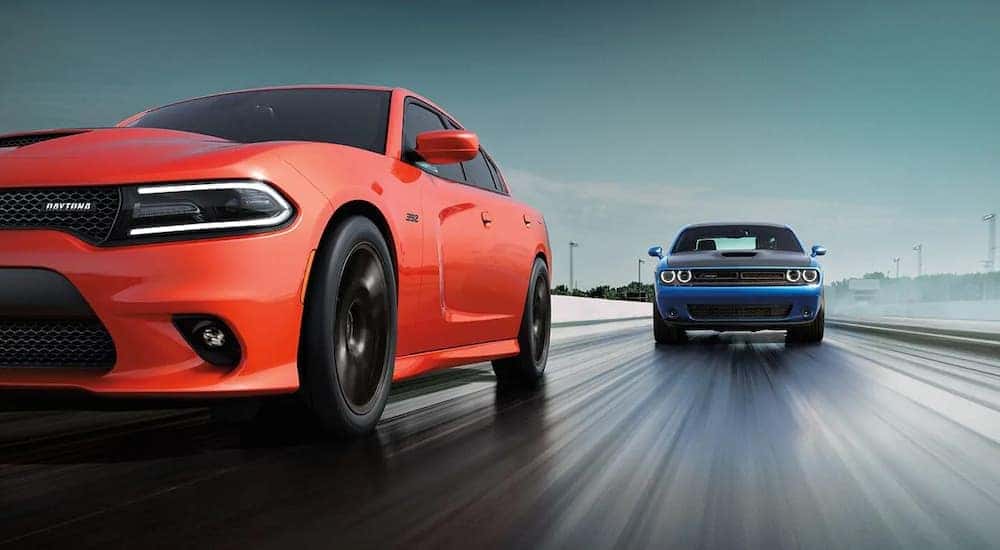 Bullitt. Vanishing Point. Dukes of Hazzard. Burn Notice. Fast and Furious. These are just a few examples of films and television programs that would appear in the Venn diagram depicting the overlap of Hollywood and Dodge' iconic muscle cars. But man, what a list that is! And while it's a cool hour southbound from Hollywood proper to Orange County, the vast majority of the country subconsciously views any part of the Golden State as being synonymous with the hub of celebrity that is 'Tinseltown'. And while most every Californian is likely to roll their eyes at that last sentence, who cares? It only helps to further incentivize the appeal of the Charger and Challenger (not that either needs the help) and we're sure that Orange County Dodge Dealers are okay with that.
Of course, in a legislative sense, California and muscle cars may not enjoy the most organic of love affairs. Of all states, California has led the charge in terms of environmental policy reform, and the influence has spread far and wide affecting or influencing (i) nearly every industry and (ii) geographies well outside the continental United States. Setting aside the oft-lamented L.A. smog, one might argue that the exhaust stack-cluttered skyline of Detroit is about as far from California iconography as you can get. That the Motor City's legacy, born from steel and fire, reflects an outdated automotive philosophy being gradually absorbed into, or made outdated by, the growing influence of Silicon Valley. But step outside the broad strokes of policy, and any implication of an individual Californian surrendering a love of Detroit Steel in order to get their state-issued I.D. is pretty damn ridiculous.
So, let's set aside the hot-button topics birthed of the green-minded, along with the glamorized depictions of Dodge muscle in television and movies, and talk about everything Dodge has gotten right with their performance lineup. Whether you're from California or not, Orange County or beyond, it's hard not to appreciate the empowered resurrection of an iconic favorite. So here's a closer look at two such examples…
The Charger
The 2006 resurrection of the iconic Dodge Charger after a near two-decade-long slumber was the ultimate realization of over a decade of rumors and countless slowly evolving concept variants. But, by any and all counts, the 6th and 7th-gen Chargers have been worth the wait (I, alone, have owned two of them over the past eleven years).
Part of the appeal of the (LX) full-platform four-door sedan design is Dodge's success at merging the expectations of a performance vehicle (both in terms of power and appearance) with the functionality of an easily-accessible and comfortable passenger vehicle. With confident powertrain configurations and (progressively more) aggressive styling, it complimented Dodge's enduring legacy, while the option of all-wheel drive versatility would reshape it as a sensible, and easily justifiable purchase.
But performance rules and the Charger kicks things off with a 3.6-liter Pentastar V6 paired with an eight-speed automatic transmission capable of up to 300 hp and 264 lb-ft of torque. And for those concerned about fuel economy, well 30 mpg highway is nothing to shake a stick at.
From there, comes the option of (i) a 5.7-liter Hemi V8 delivering 370 hp and 395 lb-ft (ii) a 392 Hemi V8 wrangling 485 hp and 475 lb-ft with a low-4 second sprint to 60mph and (iii) the staggering supercharged 6.2-liter Hemi SRT Hellcat V8 which summons a best-in-class 707 hp and equally piece 650 lb-ft of torque.
With those kind of numbers, it's hard to argue the appeal. It speaks to the joy of driving, a joy that finds itself under fire from a maturing mindset. But stay tuned, because Dodge is hard on work on an electrified hybrid performance powertrain, claiming that there will be no sacrifice of power. But let's not get ahead of ourselves…
The Challenger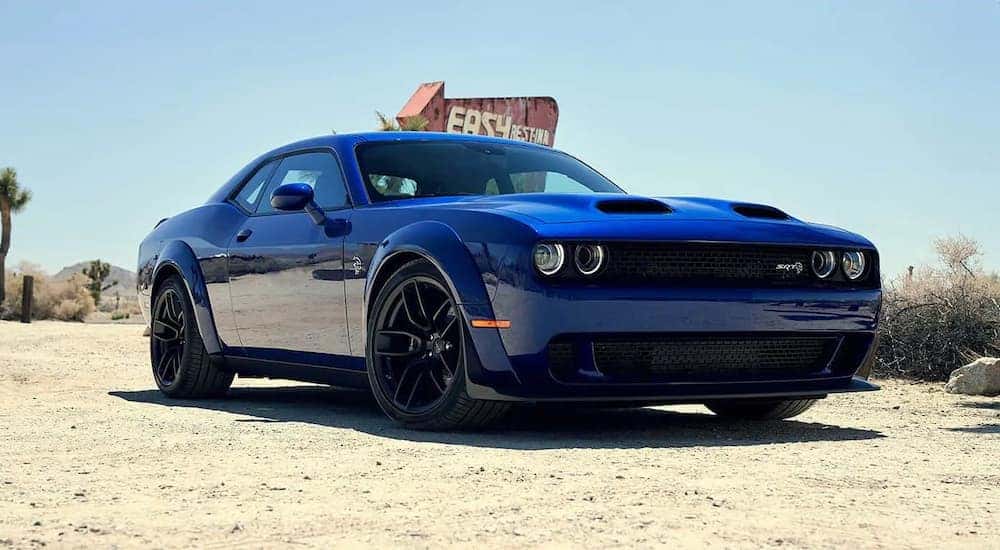 As with the Charger, the Dodge Challenger had enjoyed an extended (if not slightly longer) slumber. Retired back in 1983, the highly-anticipated 3rd-gen Challenger was revived back in 2008 and was a more literal translation of its former self with an elongated body and iconic front fascia.
I had mentioned above how I've owned two of the resurrected Chargers ('07 and '11, respectively). But despite my satisfaction, if I'm being honest, those purchases were made because they represented a justifiable concession thanks to their four-door functionality. What I really would have loved, especially the second time around, was to buy a Challenger. But, the safety of a young child with a car seat was far more important than my love of power, and thus my decision was made.
But the Challenger truly is a thing of beauty. It's hard not to feel the sense of pride evident in its styling, which echoes what came before it with respect and reverence. It doesn't feel like a rehashing, it feels like a style that never should have gone away. And that sense of timeless design is a genuine thing of beauty. No wonder it's proven such an enduring favorite by filmmakers to convey the awe of horsepower and rebelliousness.
Check under the hood, and you'll find one of four monstrous powertrains, beginning with the 5.7-liter Hemi V8 which combines 375 hp and 410 lb-ft of torque with a confident 25 highway mpg rating. It is then followed by (i) the aforementioned 392 Hemi V8 churning out a mid-12 second quarter mile (ii) the 6.2-liter Hemi SRT Hellcat V8 with a 10-point bump in horsepower and NOW (iii) the supercharged 6.2-liter Hellcat Hemi Redeye channeling a mind-blowing 797 hp and 707 lb-ft of torque. They might be ballsy in making such a claim, but when Dodge writes "your competition will have no choice but to bow down", well, they're not really wrong.
What Do You Think? Charger or Challenger?
For most everyone, that's a pretty difficult line to draw in the sand. Most of us have a solid appreciation for both offerings, shaped partially by our budget, lifestyle or the gentle nuances of individual model years. But if you're genuinely interested in performance, you're likely to position beasts like the Hellcat and Demon atop some sort of aspirational pedestal; a bucket list purchase should you ever have the expendable income necessary to enjoy such a purchase.
And therein lies part of the appeal, a defining reason why cars like the Charger or Challenger prove so popular in California. They are 'driver's cars', and those fortunate to live in temperate regions are equally fortunate to drive their cars unhindered by inclement weather.  And let's be honest, if you love muscle cars, you have a bit of rebel streak in you…equal parts McQueen, Duke, and Diesel. So, what's more rebellious than driving one (apologetically) in an era of west coast tech companies pushing sustainable, autonomous vehicles?
We think you know the answer already.