The Seven Keys to a Successful Dealership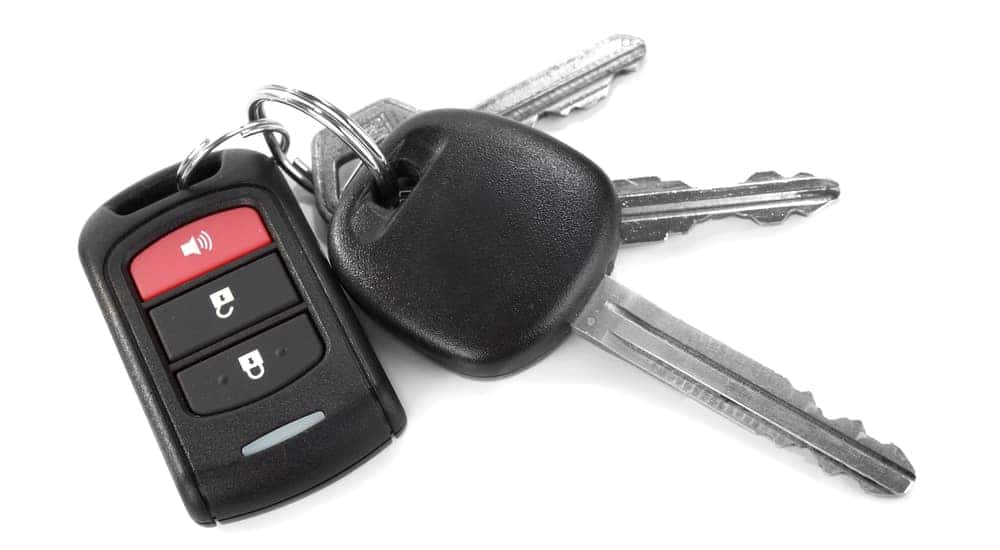 Amazing things come in seven; the seven colors of the rainbow, the seven days in a week, the seven continents, the seven seas, and of course the Seven Wonders of the World. Clearly, the most important things in human society come in seven, and so do the seven keys to a successful dealership. Many dealerships may have a few keys in place, but with Ram dealers, you can trust that they will always contain each and every one of these seven keys.
The Seven Keys
The seven keys to a successful dealership are something any dealer that cares about their community should contain. This is why Ram dealers like Orange Coast CDJR, with their unlimited passion for providing quality vehicles, will always support these key factors. As a driver or even just someone with connections to a dealer, you should always be on the lookout to see if they check off each of these seven features before investing anything into them whether it be time, money, or loyalty.
Key 1: Impressive Inventory
Clearly, Ram dealers will have an impressive inventory that is sure to outclass the competition. Ram is known for their dedication to powerful trucks that were made to last long and push harder than any other. Ram manufacturers focus exclusively on trucks, making them a specialist in this category, making it so Ram dealers will always have the edge when it comes to impressing with the power of their inventory. Here are a few of the top Ram contenders you will see on the lot of a Ram dealer near you:
2019 Ram 1500
Type: Light-duty pickup truck
MSRP: $31,795
Horsepower: 305 to 395 hp
Torque: 269 to 410 lb-ft
Dimensions: 229-233″ L x 82″ W x 78″ H
Max Towing capacity: 12,750 lbs.
2018 Ram 2500
Type: heavy-duty pickup truck
MSRP: $33,045
Horsepower: 350 to 410 hp
Torque: 400 to 800 lb-ft
Dimensions: 230-259″ L x 79-80″ W x 76-81″ H
Max Towing capacity: 17,980 lbs.
2018 Ram 3500
Type: heavy-duty pickup truck
MSRP: $34,445
Horsepower: 350 to 410 hp
Torque: 400 to 930 lb-ft
Dimensions: 230-259″ L x 79″ W x 78-80″ H
Max Towing capacity: 31,210 lbs.
Key 2: Customized Care
No two people are exactly the same, and so no two services should be exactly the same. Generalizing drivers is something many dealers do that causes a lot of dissatisfaction, but just because two people want a Ram truck, doesn't mean their needs are exactly the same. At Ram dealers like Orange Coast CDJR, you will notice that the staff will take the time to carefully listen to your needs as a driver both physically and mentally in order to customize an automotive service plan believed to work best for your lifestyle and will lead you to your ideal vehicle. The control is always in your hands, but the staff will always be there to lightly guide you down the most efficient path. Every member of the staff at Ram dealers has excellent observation skills that allow them to focus in on what is important to you as an individual. And knowing what you need they can provide it quickly and easily.
Key 3: Total Transparency
A lot of drivers have trust issues when it comes to dealers, and while that fear is completely understandable, Ram dealers like Orange Coast CDJR will work hard to earn your trust through total transparency. No hidden fees, lemon cover-ups, or misinformation of any kind will come from any salesperson that represents a Ram dealership. Games should be left for the arcades; dealerships are for straightforward service. This is also one of the reasons why the car-buying process is so efficient and enjoyable when purchasing a Ram vehicle.
Key 4: Encourages Enlightenment
A dealership should always be ready and willing to provide knowledge and enlightenment to the automotive community they serve. At Ram dealers, you can trust that the informed staff is pleased to save you the effort of continuous research by answering all your question upfront or at least directing you to exactly where you can find the most reliable information on that topic. Whether you need help with finding which vehicle will best suit your life or the best way to finance your automotive investment, Ram dealers will be here to assist and enlighten you in a way that is easy to understand.
Key 5: Respects Reviews
Any dealership that attempts to ignore or silence the drivers they serve when they are giving feedback has no right to be providing for their community. At Ram dealers like Orange Coast CDJR, voicing your thoughts is not only acceptable but encouraged. Trying to ignore their flaws or cover up mistakes is a sign of a weak dealership that has something to hide. But a dealership that is willing to listen, respond, and change in order to rectify any issues is better for their community and is one that will breed satisfaction. And with satisfaction comes success.
Key 6: Passively Passionate
Every dealership should have a passion for the vehicles they sell and providing the perfect automotive to every driver in their community. This passion breeds respect, integrity, and enlightenment that will make buying and selling a more enjoyable experience for everyone. While passion is great at building excitement for the process, it must be passively dispensed in a way that does not overwhelm others or come off as too forceful. Passion should encourage passion, but never demand it, and a successful dealer will know the difference.
Key 7: Community Centric
The word "community" has been used a lot while mentioning the seven keys to dealership success, and that is because a dealership should be more of a community than a business. Manufacturers, sellers, and drivers must all come together in order to encourage enthusiasm for the automotive world that offers such an amazing service to humanity. If dealers and divers can work together to support each other's needs, there should be no reason why everyone can't have a thrilling and convenient way to experience the world around them. Dealerships that care about their community will become a community themselves, and with that sense of community, comes loyalty that can't be bought.

Orange Coast CDJR: Your Local Ram Dealer
While getting a car should be an exciting moment in a driver's life, going through the process of investing in a means of personal transportation has become notorious for being time-consuming, discouraging, and frustrating to many drivers new and old. Drivers will drain themselves going through what feels like an endless stream of researching. All while trying to protect themselves from the stigma of a shady dealer who will make them doubt everything they know in order to make a quick buck. We at Orange Coast CDJR are a Ram dealership that prides themselves on abiding by the seven keys of dealership success that we hope will make drivers feel more secure in the process as we work with them to make buying a new vehicle efficient, trustworthy, and most of all exciting once again. We will fight to gain your loyalty above all else in the hopes that we can work together to gain mutual satisfaction. So, when you're ready to purchase your next Ram vehicle, visit Orange Coast CDJR for the best in inventory, service, and price!