To Lease or Not to Lease; That is the Question – Costa Mesa, CA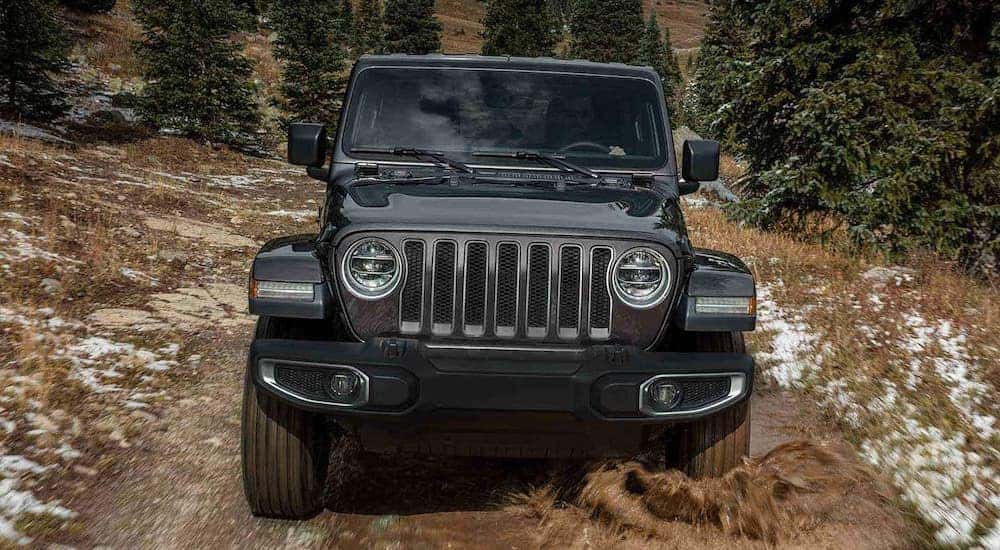 Have you ever wondered if vehicle ownership is in your best interests? Have you ever considered that buying that new Jeep might not be the best possible thing you can do with your money? Have you ever caught yourself looking at possible Jeep lease deals and thinking "hmm… Maybe this is more my speed?"
Leasing vs Buying
Leasing is becoming a more popular option across all makes and models in recent years; it is not just confined to Jeeps. There are plenty of reasons for that, too. Some of them are financial, some are just being in a certain place in life. Look below to see if you feel that you might fall into one of these many categories. If you think you do, we invite you to come down to Orange Coast CDJR and speak with our staff about potential jeep lease deals.
Buying a new vehicle is a serious investment. Not only is there often tens of thousands of dollars at stake, but there is frequently an emotional connection to your new vehicle. You may not be that person, but you certainly know at least one. The guy that refuses to let anyone else work on his precious baby, or the gal who spends hours every warm weekend day scrubbing every inch of her vehicle, inside and out—you at least know the type.
But not all of us are like that. While we certainly appreciate the freedom and convenience that a vehicle gives us, we just don't have the emotional connection required to dote that much on a vehicle. If you fall into this category, consider a lease. Sure, you will have to take care of the vehicle—keep it clean, keep up with scheduled maintenance, etc. But, at the end of your deal, you are free to walk away and find your next automotive love. Although, we cannot promise you won't fall head over heels for your leased Jeep.
But, for some, it is a financial situation. You may not be in a place where you can commit to a car payment for years to come. This might mean that you are in a temporary job or that your future financial stability is not as certain as you might want it to be. It happens to everyone. Leasing may be a great way to save money in the long term until your stability can improve.
By and large, leasing a vehicle is significantly more affordable than a car loan payment. When you lease, you are effectively paying for the depreciation of the vehicle over the course of your lease term. Dealerships that offer leases know that they can pay for the price of a car with multiple leases. As long as the vehicle remains roadworthy and in good shape, it is a win/win situation for both parties. Dealerships get continued revenue from multiple lessees, while the lessees get a quality vehicle that they are not financially (or emotionally) committed to for the duration of the vehicle's life.
Additionally, most dealerships will work with you on a customized lease term that best fits your needs. Most lease deals average three to four years, but could be less than two years or more than five years. That could potentially be a very broad window for you to be able to change certain things in your situation. Of course, you could always extend a lease. You could also terminate one early, but that could be very costly.
Reasons to Lease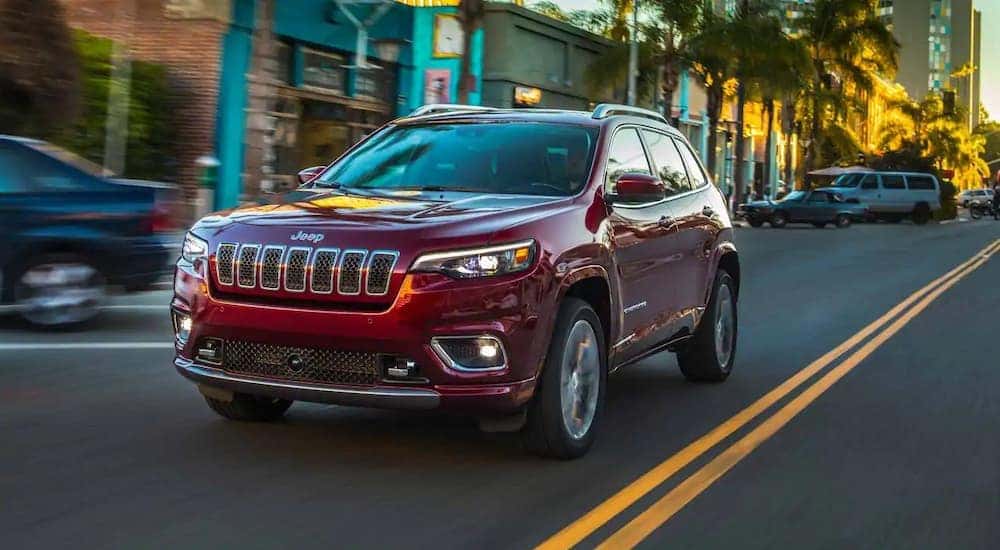 Financial motivation is not always the reason for considering a lease. One of the more sensible reasons is for students going to college. As we noted above, the average lease deal is three to four years. That is also, conveniently, the length of time a student spends at a college or university, give or take. If you are a parent of a college-bound teenager, leasing a new or pre-owned Jeep could be a very wise investment.
Your kid is going to college. They've probably been driving your car or something else for a couple of years but now they need something of their own. Something dependable and affordable that can get them through the next few years. You don't want to invest in something brand new, but you are a little wary of used cars. You also know that in a few short years, your child will have a decision of his own to make about his future driving needs.
If you pursue a lease, you will be able to get a new car at a substantially lower price than a new car. You can customize the lease date to coincide with a future graduation date. You can give your kid a quality Jeep vehicle (and a good looking ride, too, might we add) that can safely get them around campus and back home for holidays and weekend laundry trips. You will spend a lot less money over the course of the lease term than you would by buying a brand new car. If and when your child decides that they just can't live without the Jeep, he or she can either extend the lease, get an updated year model or decide to buy or lease a new Jeep on their own.
Another reason is the fact that automotive technology is an ever-changing force in the vehicle world. Every year, new features are invented that push infotainment, safety, and convenience further into the future. Some people, like maybe the guy that has to do all of his own vehicle upkeep, are fascinated by all of the slick bells and whistles on new vehicle models. If you buy a 2019 Jeep Wrangler, for example, you will get all kinds of features and options. The manuals for these features are already big enough, but just imagine what the genius engineers at Jeep might come out within two years time.
If you buy that 2019 Jeep Wrangler, you get a bunch of awesome stuff to go along with it, but you will have to be on the outside of the soft top looking in at what the 2021 Jeep Wrangler might have to offer. Leasing allows you to enjoy all of the newest technology that contemporary automobiles have to offer every few years. Who knows—those manuals in a few years might be the size of a Harry Potter book. We bet that gal who takes a chamois to her vanity license plate frame would devour every magical word in that manual.
Why Orange Coast CDJR?
At Orange Coast CDJR in Costa Mesa, we know that there are plenty of reasons for looking at leasing over buying. Maybe you are in a temporary work situation, maybe your family life has taken a turn that requires a little something different for a few years—something like car seats? Just so you know, the Jeep Grand Cherokee has a spacious back seat perfectly suited for a car seat. The Jeep Wrangler…  Not so much.
If you think that you might fit any of these reasons for considering our Jeep lease deals, or many others we didn't cover, we urge you to come down and talk to our staff. We can discuss your finances and see where you land there. You can tell us about your reasoning for considering this course of action, and we will see how we can tailor your lease deal to exactly fit your needs over the next few years. We look forward to getting you into a Jeep very soon!