Return of the Ram Dakota in 2020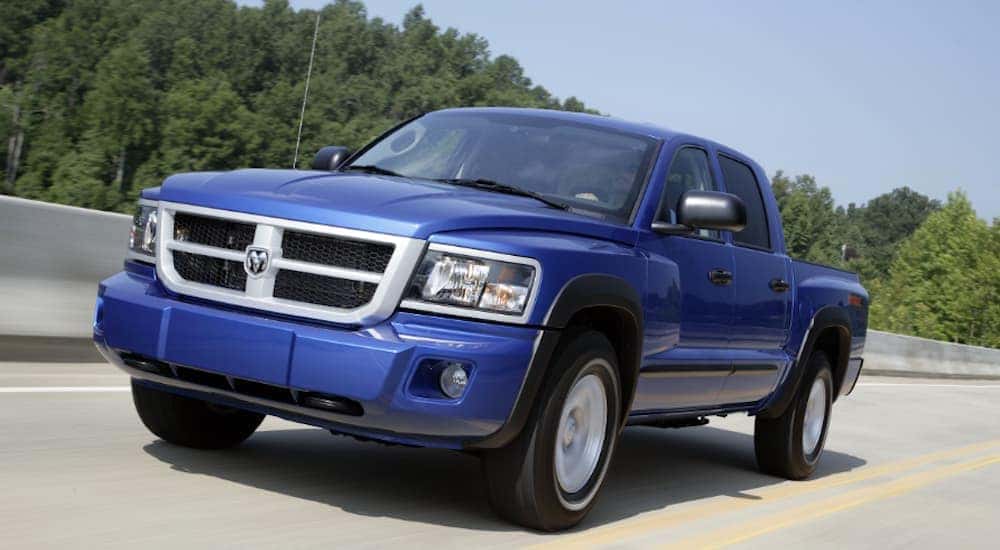 In 2010, we saw the Dodge Ram lineup of trucks become Ram Trucks, or just RAM, which seemed like a huge change for such an iconic brand of pickups. Fortunately, it hasn't been a detrimental factor in the continued excellence and performance we enjoy with a Ram truck. You may remember that the Dodge/Ram Dakota was last seen around the same time, as it was discontinued after the 2011 model year. Today, though, we're happy to inform you that an all-new Ram Dakota will be coming back to Ram dealerships around the nation with a 2021 model.
Yes, all Ram truck enthusiasts can rejoice because there will be a new, but familiar, face joining the family. We hope to see big things from the new Dakota, but at the moment we're not entirely sure what it is we're actually going to see. We remember that the Dakota as a mid-size pickup that was selling fairly well for years until it started to nosedive, thus bringing about its early demise. These days, however, mid-size pickups are back in fashion, so it's about time for Ram to up its game and join the party.
Why Bring Back the Dakota?
As mentioned, it's time for Ram to join the party. Which party, you might ask? And we'd reply, the mid-size pickup party. Over the years, compact and mid-size pickups haven't been as wildly popular as one might've imagined. We saw the rise and fall of different mid-size trucks, including the Dakota, but also the Ford Ranger. They followed a similar rise and fall pattern, even being discontinued around the same time.
Today, the Ford Ranger is back. The Toyota Tacoma is continuously making waves. And the Chevy Colorado/GMC Canyon duo are rising in popularity. Also, don't forget about the Honda Ridgeline, which is also within this same pickup bracket. So, it makes complete sense for the Dakota to make its triumphant return. There's no point in letting your closest competitors reap all the profits of this share of the market, especially when you've had something similar sitting in your back pocket the entire time.
Did we mention Jeep has a mid-size truck as well? I'm sure you probably already knew that, but the Gladiator is also in this same realm. You may also know that the Fiat Chrysler Automobiles (FCA) group owns both Jeep and Ram, which would put the upcoming Dakota in almost direct competition with the Gladiator. Of course, the Jeep brand has always leaned heavily on the off-road aspect of things, so who's to know how much competition it will be between the two brands. The fact that they both fall in the mid-size pickup range definitely means a little friendly in-house fighting, though.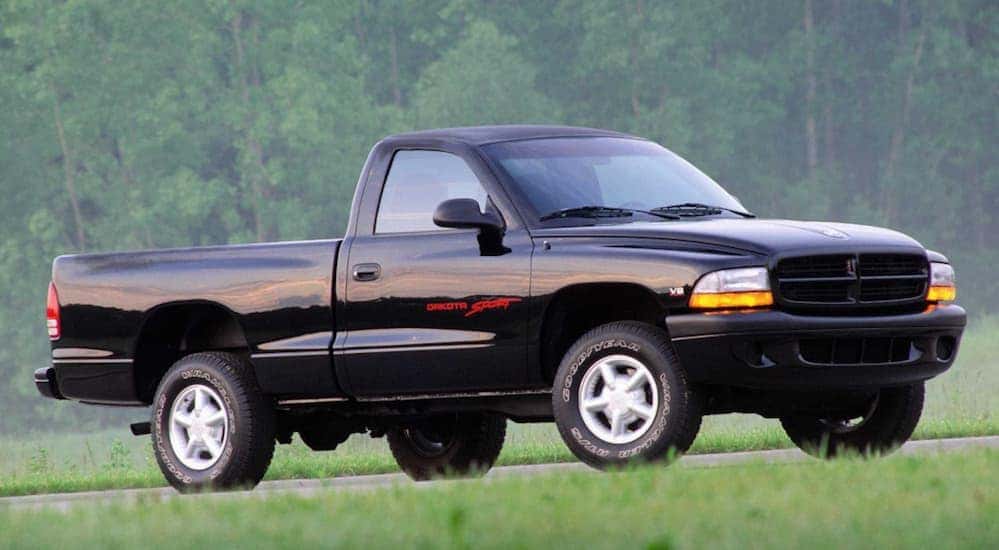 What Can We Expect?
To be blunt, we aren't really sure what to expect. We know it's a mid-size pickup, or at least that's what it was last time we saw it. We're going on ten years now, though, so we can expect a decent amount of changes. But how many changes?
Of course, there will be plenty of modern features across the board, the likes of which wouldn't have been generally available in 2011. This has to be standard availability for most vehicles these days, since the average consumer wants and demands more. So once one manufacturer gives them what they want, the other competitors have to follow suit or risk losing market shares.
The big question is whether the Dakota will be more like a Gladiator or a Ram 1500. It would make sense to steer the Dakota away from anything to do with the Gladiator, considering they're under the same parent company and gaining sales in one division while losing sales in another doesn't sound like a great idea. However, it wouldn't be unheard of for a mid-size truck to have an off-road option. So, if someone wants a mid-size pickup that looks like a Ram and acts like a Ram, but can still function off the pavement, maybe Ram will have an option for that.
It would make sense for the Ram to be more… Ram-like. Jeeps are their own thing, and Rams are another. They each have their own pros and cons, but at the end of the day, and probably most importantly, each brand has its die-hard fans. Normally, sticking to what the brand is known for is the way to go. Unless you're trying to become known for something else, of course, innovate or die, right?
Will It Compete?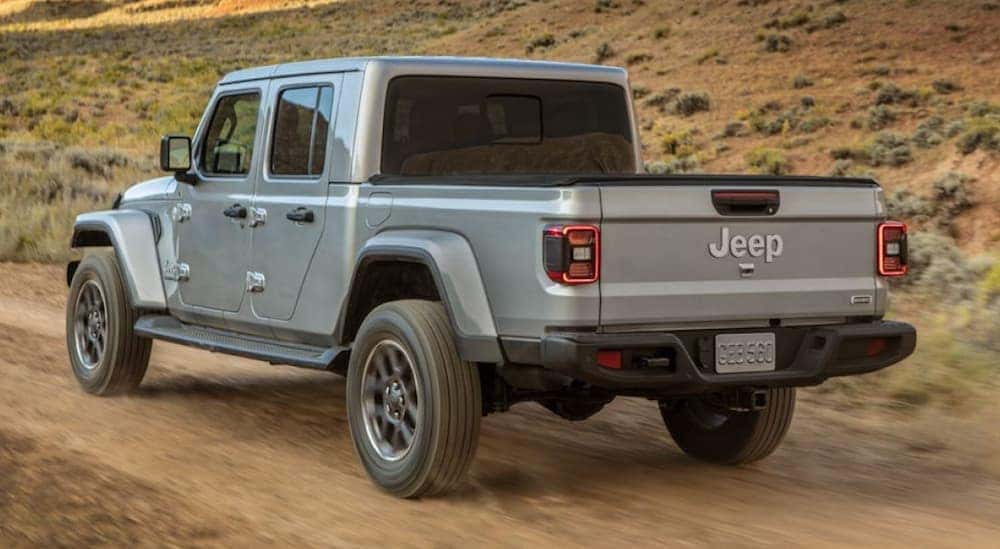 But, how will Ram's mid-size pickup fare in the current market? Well, there was some trepidation when Ram lost half of their name (Dodge) a decade ago, but things have turned out just fine. More than fine, actually. The Ram brand is doing great. I foresee the same thing happening with the Dakota or at least some variation of the same thing. I don't actually think there's much, or any, trepidation about Ram releasing a mid-size truck. In fact, I think it's more excitement than anything else, especially for the fans of that range of pickup.
It will slot right into the empty spot in Ram's lineup, much as the Ranger did recently at Ford. With how well pickups and SUVs have been doing in general, it's actually a no-brainer for Ram to follow suit with a mid-size option. Some may say they're late to the party, which could partially be true, but I think the party will still be happening for a while now. If Ram wasn't bringing back the Dakota, they'd be making a big mistake. I think FCA made an intelligent move by putting a truck into the Jeep lineup, and I think this will follow as another shrewd decision.
Our Final Thoughts
Currently, the 2021 Dakota is set to be released at some point in 2020, with many people assuming it will be mid-year. Mid-year for a mid-size. Which should be plenty of time for Ram to release more information about their upcoming pickup.
This wasn't mentioned previously, but it's also important to point out the Dakota will also be competing with its own family, mainly the Ram 1500. Since there hasn't been a mid-size option at Ram for a while not, it only makes sense that buyers that would normally be interested in that range would go with a variant of the 1500. Or, they'd go with a different brand. The Dakota may pull some prospective buyers away from the 1500, but it also might bring other mid-size customers back or over to the Ram brand. Overall, it should do very well.
For all the latest Ram news, make sure to continue checking out our blog or visit us in person in Costa Mesa. We're a proud Ram dealership that also sells Chrysler, Dodge, Jeep, and FIAT vehicles. If you're looking for information on the latest models and features, one of our professional associates would be happy to assist you, whether it's online, in-person, or over the phone. We're open seven days a week because we're dedicated to helping answer any questions you may have. For the best in the business, go with Orange Coast. We look forward to hearing from you!