What We're Excited for in the 2020 Jeep Lineup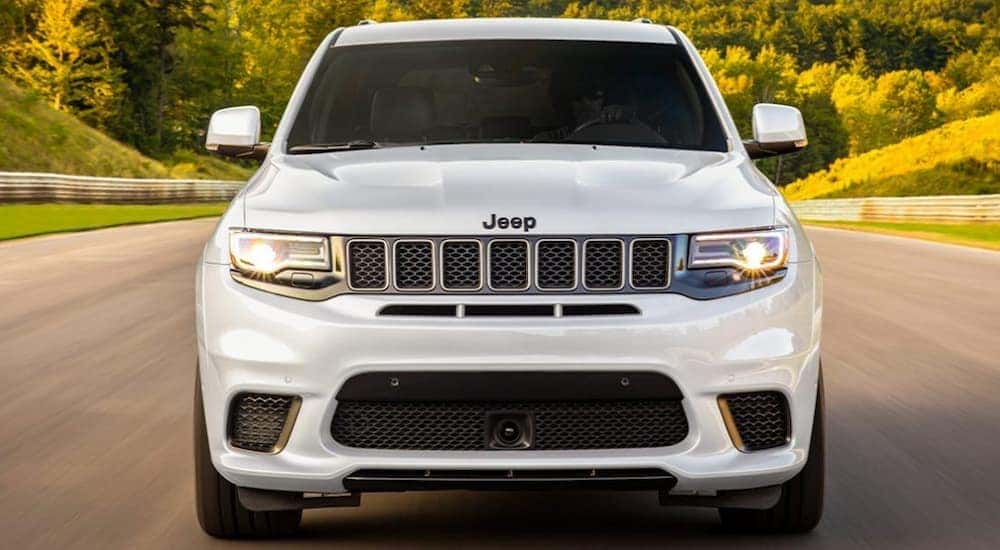 It's nearing the end of the year, which means the last of the 2020 models have finally rolled out into showrooms everywhere. Our salespeople at Orange Coast have been quite satisfied with what has come their way over the course of 2019, and no automaker has shocked us more than Jeep. From the initial release of Jeep's first pickup truck in nearly twenty years to the offering of a more fuel-efficient Jeep Wrangler, the Jeep brand is changing rapidly, and we have to say that it is for the better. As we wrap up 2019 and move on through the holidays and into the new year, we figured it is smart to go back and look at some of the highlights of the 2020 Jeep family. As a leading Jeep dealership, we're quite familiar with the vehicles that have rolled out of the factory this year and are thrilled to finally get an up-close look at everything Jeep has brought to the table.
A Return to Form
We wouldn't be doing this Jeep highlight real right if we didn't start with the return of the Jeep pickup truck. A rugged, off-road capable, pickup truck has been desired from Jeep for over two decades now, since the discontinuation of the Jeep Comanche. Jeep finally whet the appetites of pickup truck lovers everywhere with the release of the 2020 Jeep Gladiator.
On the surface, the Jeep Gladiator is a stylistic lookalike of the Jeep Wrangler. Sporting the same front face, with the iconic round headlights, and charmingly square design, one can imagine the Jeep Gladiator as a Jeep Wrangler with a truck bed attached. That said, the latest Jeep pickup shouldn't be so simply summarized like that. What Jeep has rolled out in 2019 is the most off-road friendly pickup truck yet, competing with the likes of Chevy and even Ford. The 2020 Jeep Gladiator sports a compact, yet useful five-foot truck bed, and plenty of muscle stored beneath the hood.
The base model of the Jeep Gladiator is powered by a 3.6-liter V6 engine that puts out around 285 horsepower, and with a standard 6-speed manual can give you a real hands-on driving experience. The V6 also boasts about 260 lb-ft worth of seriously low-end torque, giving it the kind of dexterous capability that Jeep is known for. With a max towing capacity of 7,650 pounds, the Jeep Gladiator is no small fry in the hauling-game. And, as to be expected, the Jeep Gladiator is equipped with four-wheel drive, that when settled in the Gladiator Rubicon, makes for some truly stellar performance.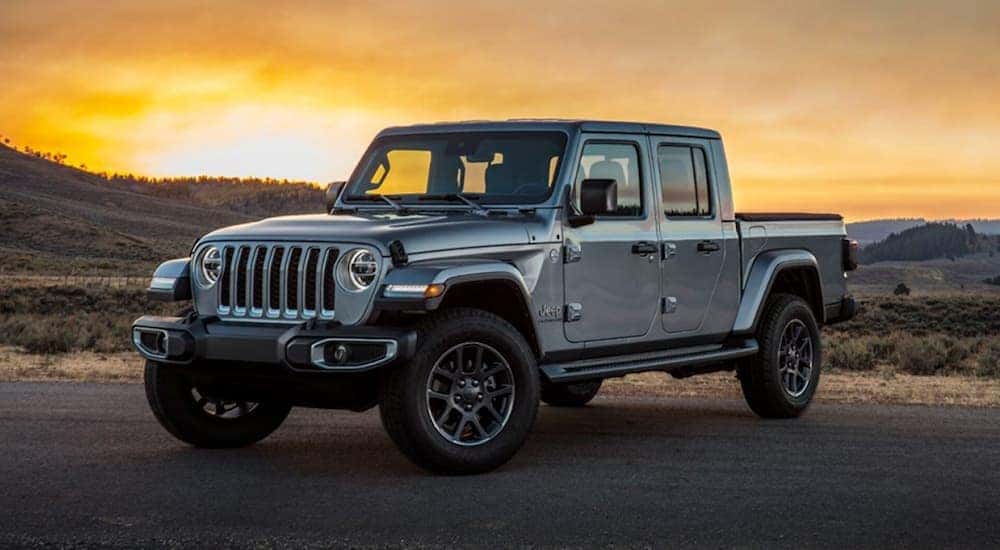 The interior design and layout of the Jeep Gladiator is a certain highlight as well, as rear passengers get a stunning 41 inches of legroom, which is practically unheard of in the pickup space. The five-foot bed does a solid job, and can even be equipped with a roll-up cover and a power outlet. The Jeep Gladiator comes with no shortage of safety specs either, as each model can be equipped with a diverse package of features such as rear parking sensors, blind-spot monitors, adaptive cruise control, and automatic emergency braking.
All in all, we were shocked when we saw the Jeep Gladiator roll into our showroom. It is a true return to form, with Jeep designing a pickup that lives up to the brand's modern identity. Here is a pickup truck that stays true to the Jeep name by being versatile on and off the pavement, without putting any sacrifice on the utility that pickup drivers have come to expect
Jeep's Quirky Compact SUV
When the Jeep Renegade was first announced in 2014, the results were polarizing. Some loved this quirky little box that sported some seriously compact power; others weren't big fans. Over the years, that narrative has changed, as the Jeep Renegade has proved itself year after year as being able to keep up with the big dogs in the lineup.
As to be expected, the 2020 Jeep Renegade was equipped with exclusively small but punchy engines that got the job done with little or no fuss. Base models of the Jeep Renegade are set up with a 2.4-liter inline-4 engine that has no issue delivering 180 horsepower and 175 lb-ft worth of torque. This power rating was earned through a smooth-moving 9-speed automatic transmission and a seamless front-wheel drivetrain.
The 2020 Jeep Renegade also proved itself as a fully capable off-road vehicle with the Trailhawk edition. At the top of the trim rankings for the Jeep Renegade is a model that sits a little higher off the ground and utilizes an assortment of trail-tested off-road gear; and, of course, a beefed-up engine. The engine beneath the hood of the 2020 Jeep Renegade Trailhawk is a 1.3-liter turbo engine that can chew through dirt at 177 horsepower and 210 lb-ft of torque. The all-wheel drive option does an excellent job at delivering the kind of off-road prowess that Jeep is known for, and the additional 20:1 crawl ratio doesn't hurt too much either.
The Jeep Renegade may be small, but it is mighty where it counts. With a max cargo space of 50.8 cu.ft., and more than enough legroom even for some of your tallest passengers, the Jeep Renegade has certainly earned its place to sit in the Jeep family lineup, regardless of its size, or its peculiar yet charming outer appearance.
Revitalizing a Classic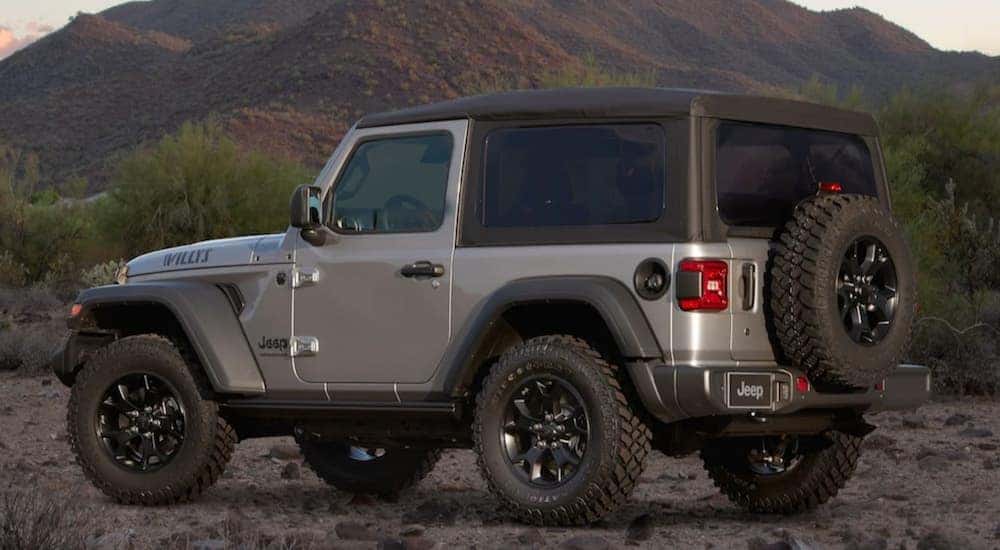 For the most part, the Jeep Wrangler has existed for years going unchanged, and for a good reason, it's hard to change something that's already so good. That said, as the jeep family lineup has evolved, so has their flagship model. In the past, the Jeep Wrangler was considered an off-road champ, but at the same time, a bit of a gas guzzler; the talented engineers and designers at Jeep have sought to change that.
While the base model comes with a simple and effective 285 horsepower 3.6-liter V6 engine, there are other more fuel-conscious powertrains lining up behind this standard engine build. For one, you can opt for a 2.0-liter turbo engine that sports 270 horsepower, and provides some serious low-end power for rigorous trail-running. And if you're hoping to conserve the amount you spend on gas, Jeep is now offering a 3.0-liter EcoDiesel V6.
As a result, the 2020 Jeep Wrangler has been transformed into the most diverse and technologically advanced Jeep Wrangler yet. With 2019 moving into 2020, we're excited to see where Jeep takes its iconic lineup next. Of course, our auto experts at Orange Coast already know that some things will never change.
Diversity of Jeep SUVs
Jeep SUVs will always be the off-road juggernauts that drivers have come to know and love. While they may become more fuel-efficient, sport more onboard tech, endorse more engine variety, and even come in new shapes and sizes, the Jeep brand of rugged capability will never change. So it should be to no surprise why our dealers at Orange Coast here in Costa Mesa, are so excited to see what's coming next for the Jeep brand. Will it be a fully hybrid lineup? Or will Jeep expand upon the Jeep Gladiator model, adding larger truck beds and different powertrains? Only time will tell, and our team at Orange Coast are here to help you stay tapped into the latest in Jeep auto news.